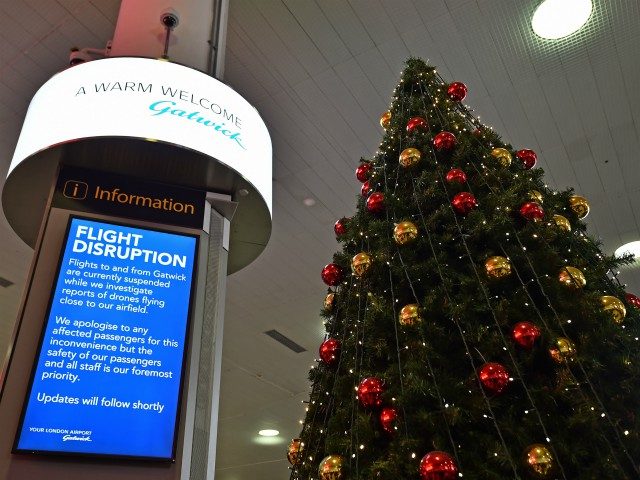 Gatwick, Britain's second busiest airport, has been brought to a standstill by at least two industrial-size drones, flying above the perimeter fence in what looks to be a targeted act of economic terrorism. Hundreds of flights have been cancelled, tens of thousands of passengers have had their Christmas holiday plans horribly disrupted, and the economic damage will run into the many millions.
What kind of bastards would do such a cruel and heartless thing?
Well the local police appear to be ruling out "terror". (Which is PC code for "something to do with Islam".)
#GatwickDrones | We are carrying out a joint search w/ @Gatwick_Airport for the operators of #drones sighted at #Gatwick. Public safety is paramount and we will take all available actions to disrupt this deliberate act. There are no indications to suggest this is terror related. pic.twitter.com/J36d0Xzo2G

— Sussex Police (@sussex_police) December 20, 2018
So my guess is that it is the work of eco loons.
Read the rest on Breitbart.