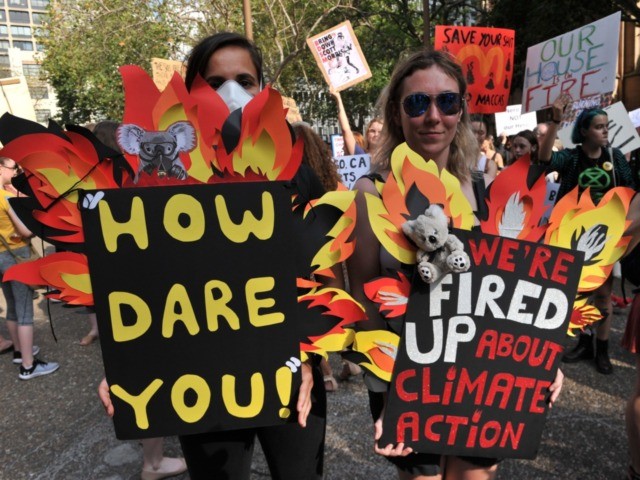 Australia's 'climate' fires are fast becoming the biggest fake news scare story of 2020. All the world's stupidest, most annoying, hand-wringing, virtue-signalling leftists, luvvies, eco-loons, shyster politicians, second-rate activist scientists and other bottom feeders are jumping on the bandwagon.
The fires themselves are all too real: no one is disputing that – or the damage they have done. At least 27 people have been killed – including four firemen; an estimated 15.6 million acres have been burned; hundreds of properties have been destroyed; hundreds of thousands of animals, both livestock and wildlife, have been incinerated.
But the narrative that this has anything to do with 'climate change' is the purest eco-propaganda fiction. Here is the truth about Australia's bush fires.
This is about politics, not climate
Read the rest on Breitbart.