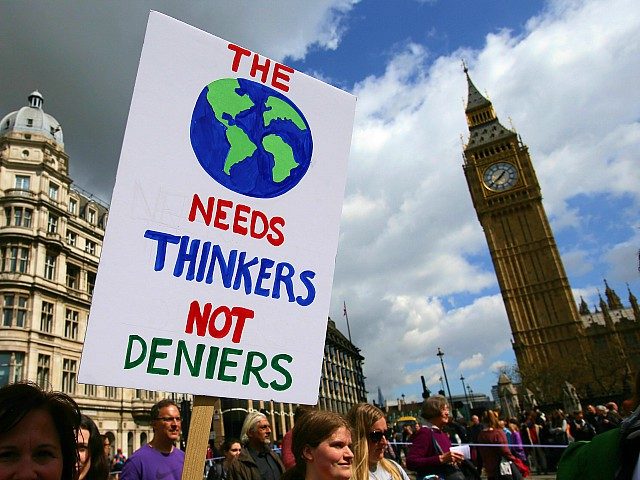 Besides the Brexit Party, one of the big winners of the European Parliament elections — in Germany, France, Austria, Sweden, Ireland, Belgium, the Netherlands, Denmark and the UK — were the Greens.
There's a lesson buried in this story — but it's not what you might think. And it's definitely, definitely the opposite of the conclusion being drawn by the Conservative Party.
In the Conservative mindset, green issues are one of those politically neutral, morally and socially positive causes you can embrace without betraying your principles or alienating your base.
This delusion is widespread, as we can see from the number of Tory leadership candidates who have decided to campaign on a green-friendly platform. Rory Stewart, Michael Gove, Boris Johnson, Jeremy Hunt, Matt Hancock, even the hard-headed and supposedly right-wing Dominic Raab have all, with varying degrees of canting enthusiasm, mentioned environment and climate change among their urgent priorities.
Read the rest at Breitbart.