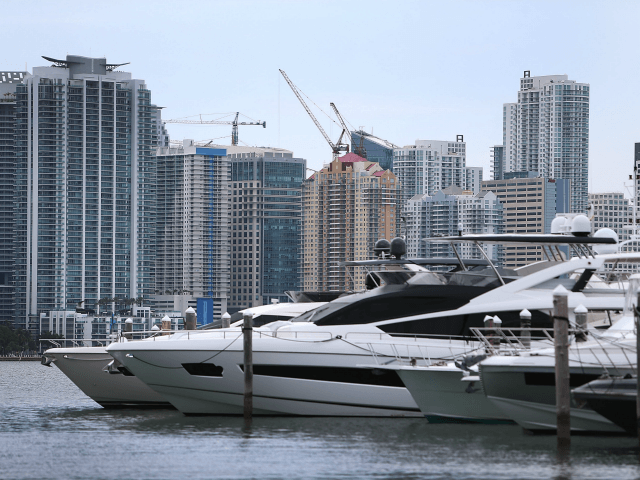 The climate loons – and their amen corner in the liberal MSM – want you to panic about a new study claiming that sea level rise is accelerating.
'Miami could be underwater in your kid's lifetime,' says USA Today.
'Satellite observations show sea levels rising and climate change is accelerating it,' says CNN.
'Melting ice sheets are hastening sea level rise, satellite data confirms,' says the Guardian.
At the current rate, the world's oceans will be on average at least 60cm (2ft) higher by the end of the century, according to research published in Monday's Proceedings of the National Academies of Sciences.

Based on 25 years of satellite data, however, the research shows that the pace has quickened. It confirms scientists' computer simulations and is in line with predictions from the UN, which releases regular climate change reports.

"It's a big deal" because the projected sea level rise is a conservative estimate and it is likely to be higher, said the lead author, Steve Nerem of the University of Colorado.
Don't believe a word of it.
Or, as Paul Homewood puts it:
To call it junk science is being too generous.
You can read his full scientific explanation here. 
I'll give you the short version which is that – yet again – the doomsday scenario is based on computer modelled projections which, in turn, are based on false assumptions.
Read the rest at Breitbart.