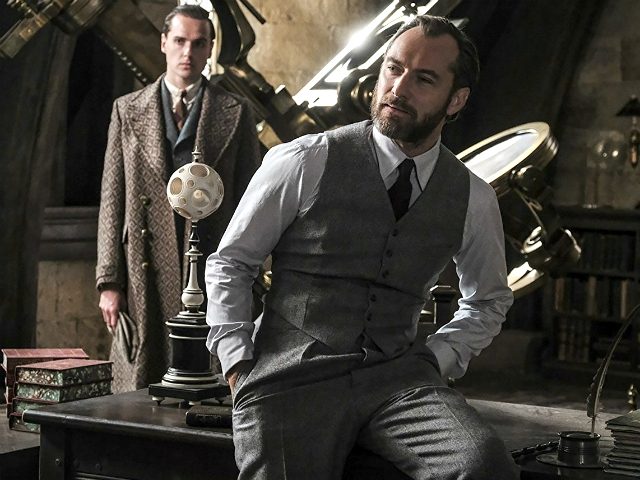 SJW fans are disgusted that there will be no explicit gay scenes in the next Harry spin-off movie – Fantastic Beasts: the Crimes of Grindelwald – about the youthful adventures of Hogwarts headmaster Professor Dumbledore.
They are convinced Dumbledore is homosexual and that the movie, starring Jude Law, would be incomplete without some Brokeback-Mountain-style action.
If you're not going to make Young Dumbledore's sexuality explicitly clear in Fantastic Beasts then why even bother with this film at all tbh?

— Jill Pantozzi ♿ (@JillPantozzi) January 31, 2018
Every decision for this "Fantastic Beasts" franchise has been a misfire. WHY not just let Dumbledore be full on-gay? In this day & age, this makes no sense. Also #FantasticBeastsTheCrimesOfGrindelwald is a dumb DUMB title. https://t.co/MKfyY9T45J

— Manta4000 (@MantaBluRay) February 1, 2018
I know just how they feel.
Who can ever forget the scene in Harry Potter and the Chamber of Secrets where Professor Dumbledore thrillingly introduces the young boy wizard to his extensive collection of Judy Garland memorabilia?
Or the one in the Half-Blood Prince where Dumbledore finally deems Harry and Ron old enough for a tour around his private dungeon, with the Mirror of Erised on the ceiling and walls decorated with special, moving pictures by Tom of Finland and Robert Mapplethorpe?
No, wait –
Read the rest at Breitbart.