One of the more noticeable differences between the modern right and the modern left is that while their side hates, our side laughs. And in creative endeavours like comic books, we create while they tend to destroy — both the characters we grew up loving and the sales of the books themselves.
As Exhibit A let me present Trump's Space Force — the comic book version of the real thing, now entering its final week of fundraising at Indiegogo.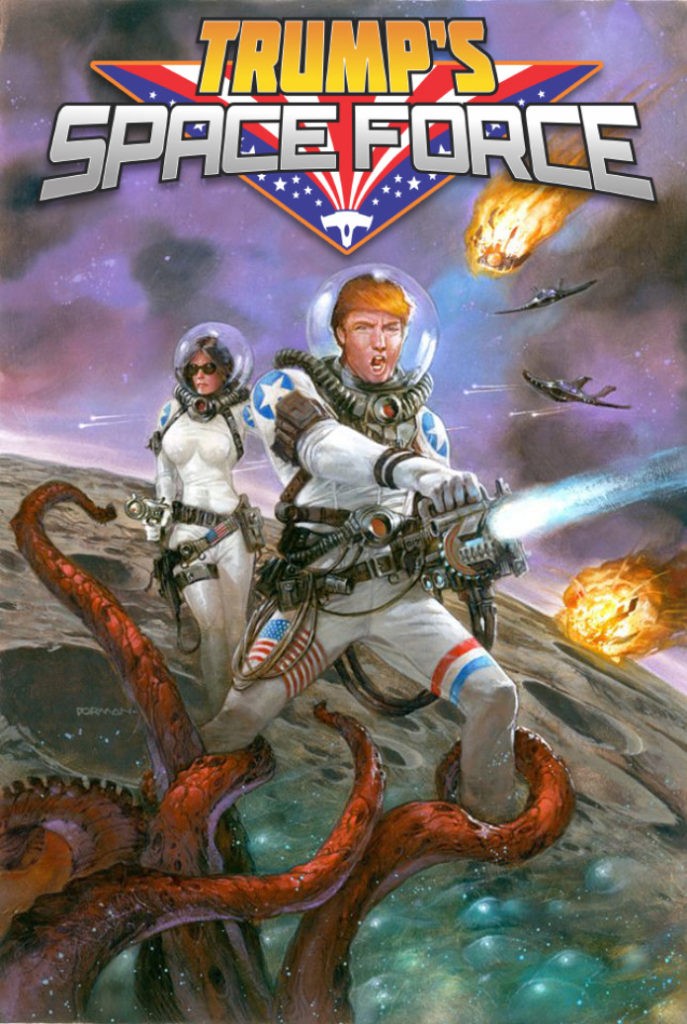 It has already exceeded its $15,000 launch target by 357 percent, but my bet is that you'll still want to donate for at least a couple of reasons.
One: This is quality.
It's scripted by comics legend Chuck Dixon (the creator of Bane), with art by Timothy Lim (Thump: the First Bundred Days) and colors by Brett Smith (Clinton Cash Graphic Novel). And the high concept is just perfect: it's like a mash-up of Aliens, Independence Day and Starship Troopers with a bit of anime  (Robotech; Star Blazers) and features all your favorite characters from the Magaverse (Scott Adams; Sebastian Gorka; and, obviously, the Donald…) wiping out aliens and Making Space Great Again.
Read the rest on Breitbart.