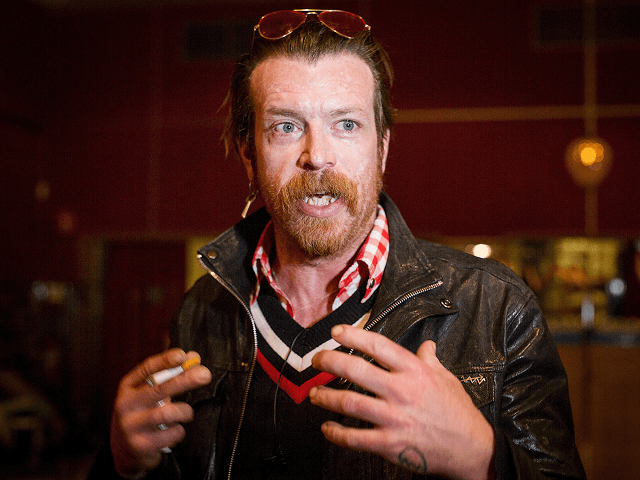 Well, thanks to the music press, the Guardian and the organisers of at least two rock festivals in France we know that the correct answer, the only answer, goes something like this:
"Islam is a religion of peace. That's why I know in my heart that this atrocity had nothing to do with Islam. The fact that the gunmen were shouting Allahu Akhbar as they machinegunned the audience – in those moments when they weren't pausing to torture the poor guys in wheelchairs or finish off the wounded – was entirely coincidental. Also, I would like to pay especial tribute to those Muslim members of the security staff who, instead of joining in with the killers, acted with amazing generosity by opening the exit doors so that some of the audience could get away…"
Unfortunately, Jesse Hughes of Eagles Of Death Metal didn't give the correct answer regarding his experiences at the Bataclan massacre in Paris in November last year.
He doesn't want to prettify what happened; he does think it was caused by a clash between a kind of surrender-monkey Western liberalism and militant Islamic ideology.
Which is why he has had his shows cancelled by the organisers of two French rock festivals and why he is now the subject of an angry letter to the Guardian by a Muslim fan who attended the Bataclan gig accusing Hughes of "fucking dangerous" stupidity in his remarks about Islam.
Read the rest at Breitbart.