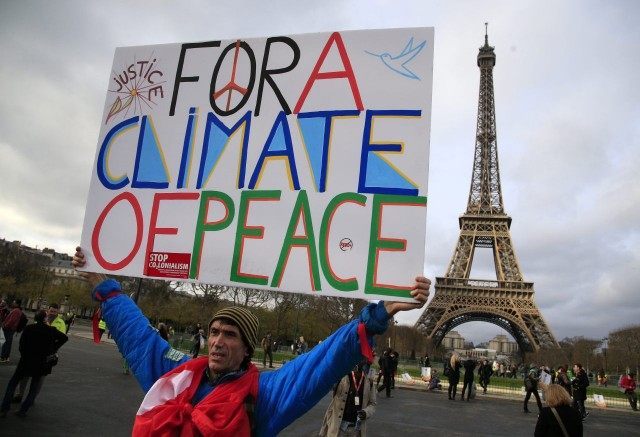 Let me show you, with reference to Chait's article — excerpts from which I'll put in italics, with my gloss below — what I mean.
This weekend, leaders from 196 countries approved the first global agreement to limit greenhouse-gas emissions in human history. The pact is a triumph of international diplomacy shared by diplomats across the planet.
The agreement is non-binding, carries no penalties and is entirely voluntary. That's why everyone signed: because it meant nothing — not because any diplomatic skills were necessary.
Obama's climate agenda has lurked quietly on the recesses of the American imagination for most of his presidency. It is also probably the administration's most important accomplishment.
That last sentence is probably true — but only because from Syria to Russia to Obamacare to Benghazi to Common Core to the proliferation of divisive #blacklivesmatter identity politics lunacy, everything else on the administration's watch has been an even bigger fail.
Melted glaciers cannot be easily refrozen
Five Ice Ages say you're a fool.
extinct species cannot be reborn
Jurassic Park
flooded coastal cities are unlikely to be rebuilt
Current rate of sea level rise — about 5 inches per century. You think, what, that in 500 years' time when the seas have finally reached the bottom of people's shorts, they won't have figured out a way of dealing with the problem?
Read the rest at Breitbart.