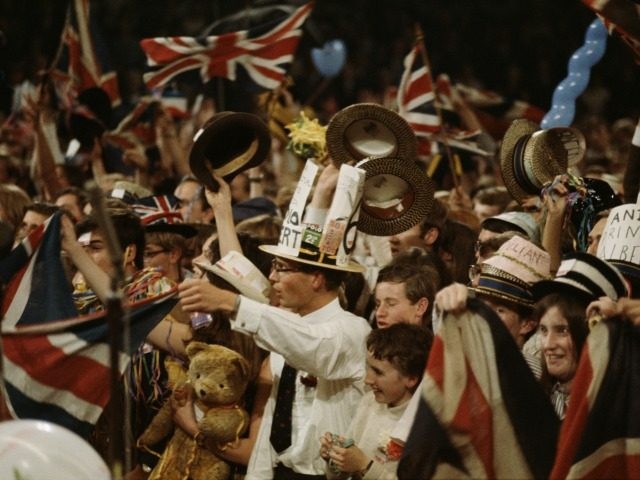 This is the concert at the Royal Albert Hall when all the Union flags come out, when English composers like Elgar and Vaughan Williams are celebrated, when the patriotic revellers lustily bellow Land Of Hope and Glory without a trace of fashionable irony or politically correct embarrassment.
So, of course, it's inevitable that the whiny losers who were outvoted 52 to 48 in the EU referendum are seeking to hijack it in order to vent their kill-joy Europhile spleen on the patriotic majority who love their country and are much happier now it has voted to quit being the vassal of a weird Euro superstate run by power-crazed, socialistic nonentities.
As Breitbart London reported, some rejected Europhiles are planning to try to overwhelm the Union flags with horrid blue-yellow-starred European ones.
Yes. That will be popular with the boisterous Last Night crowd, I'm sure. Short of getting Eddie Izzard on as the warm up man to explain in five different languages why Brexit was such a dreadful mistake, I can't think of a move better guaranteed to test the revellers' traditional good-natured tolerance.
Read the rest at Breitbart.