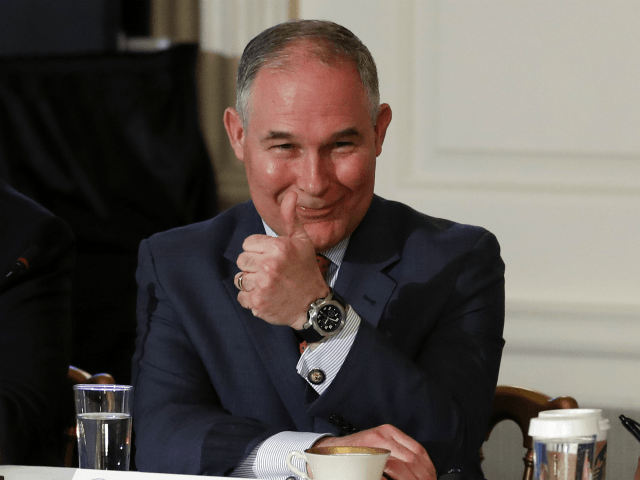 President Trump is winning at the Environmental Protection Agency (EPA).
There can be no better proof of this than the latest anguished editorial in the New York Times, lamenting the changes made by EPA administrator Scott Pruitt.
The EPA, it claims, is the "epicenter of denial." Its new regime is "terrified" of thwarting "Trump's promise to ease regulations on fossil fuel companies and increase their profits". Its every new action flies in the face of all the regulatory efforts made by such experts as Barack Obama, Chuck Schumer, Nancy Pelosi, ex-EPA administrator Gina McCarthy and some guy from the Union of Concerned Scientists.
What's not to like?
Steve Milloy, a writer more familiar with the EPA's past dirty tricks than almost anyone, has compiled a glorious, line-by-line demolition of the Times's editorial.
Here is a taster (Milloy's comments in bold):
Read the rest at Breitbart.