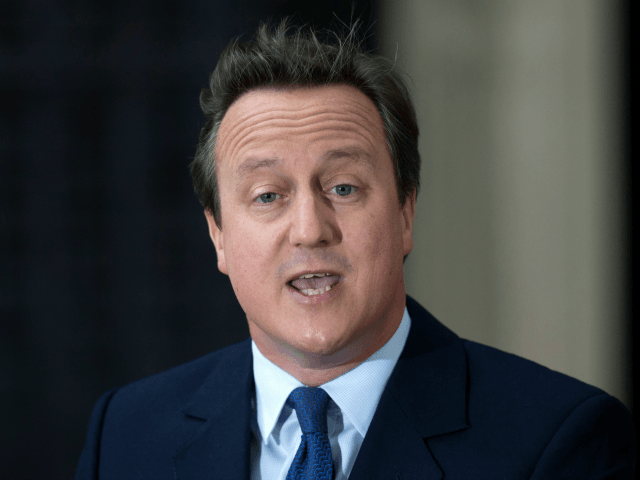 You'll especially enjoy the bit at the end where I let slip a Trumpian crudity, get told off by Isabel, and am forced to pay for her lunch as a punishment.
Also, you'll hear the true story of how she persuaded me to go on the record about my youthful drug indiscretions with David Cameron for her unauthorised biography – co-written with Lord Ashcroft – Call Me Dave.
Basically – spoiler alert – it's because I'm a fan. When she's on BBC Question Time Oakeshott is one of the very few panellists you can always rely on to talk straight. This is much, much harder than you think: it requires balls of steel and an indifference to what other people think bordering on the autistic.
Everyone at home always thinks they could do better but when you're sitting there with the cameras and a (usually) hostile audience in front of you, it's all too tempting to mouth platitudes that will earn you a round of applause. The technical term for this is "virtue-signalling". It is, of course, disgusting, insincere and makes for extremely dull viewing – but almost everyone does it, politicians especially. (The only politician who never does it is Nigel Farage: telling it exactly like it is is his brand.)
Another of Oakeshott's strengths is that she rarely displays any obvious urge to suck up to the Establishment. I shan't name names but I've never failed to be mildly nauseated by the way so many of my journalistic contemporaries have trimmed their sails over the years, according to whichever bunch of shysters happen to be holding the reins of power. It's understandable, I suppose, for journalists – political ones especially – to want simultaneously to feel part of the Inner Circle and not sound too remote from the prevailing political fashions. But it makes for damn dull journalism; dishonest, compromised journalism too.
Oakeshott doesn't believe in career safety. It was a tremendous risk, you could argue, for her to team up with David Cameron's avowed antagonist Lord Ashcroft to write an unauthorised biography at a time when Cameron was still a figure of some significance and expected to crown what was then thought to be a successful Prime Ministerial career by winning the EU Referendum for the Remain camp.
But she clearly prefers to be with the bad boys and the troublemakers, such as Farage's mate and backer Arron Banks – with whom she recently co-wrote The Bad Boys of Brexit.
Despite Trump, despite Brexit, the liberal elite of the old Establishment is still very powerful – and more than capable of sabotaging the populist revolution that has made 2016 such a good year for most of us in this parish.
I'm still by no means convinced, for example, that the current British government can really be trusted to do the right thing with so many Remainers – including the Prime Minister Theresa May, and the Chancellor Philip Hammond – in the cabinet.
Entrenched Establishments will go to any lengths to protect their privilege as we saw in the immediate aftermath of Brexit when the Remain camp recovered its grip far more quickly than the Leave faction did – as it showed by sticking the knife into the Brexiteers' main surviving prime ministerial candidate Andrea Leadsom with a ruthlessness I still find gobsmacking.
We discuss this in the podcast – Oakeshott feels as strongly about this one as I do. Yes, you could argue that the Brexiteers brought disaster on themselves as a result of the Blue-on-Blue action when Michael Gove took Boris Johnson and, as a consequence, himself out of the race.
Read the rest at Breitbart.