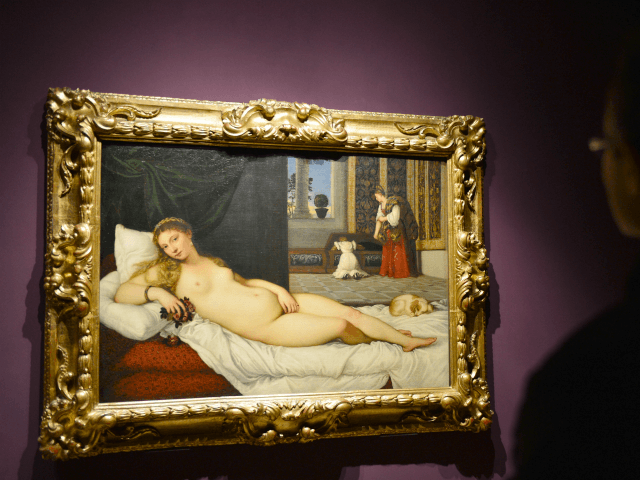 Nude art is 'soft porn for the elite', Cambridge classics Professor Mary Beard warns in a BBC2 documentary apparently contrived to make men feel bad about looking at naked bodies.
According to The Times (of London):
The academic said she still adored looking at masterpieces such as Titian's Venus of Urbino, in the Uffizi Gallery, Florence, but believed that people should challenge themselves to consider the circumstances of their creation.

"I think western art has centred on a sexualised version of the female body more than other cultures," she said in an interview with Radio Times. "And I think it's about opening our eyes to it and saying, 'What is this? Is this really soft porn for the elite, dressed up in a classical guise?"

Most Renaissance nudes were commissioned by men to be enjoyed by men, she noted. "Where does that leave the female viewer? One of the things we are trying to say is, 'On what terms can I enjoy looking at a naked woman whose image was drawn and painted, let's imagine, for the pleasure of the male customer?'"
Men taking pleasure at the sight of the naked female form? No shit, Michelangelo.
Beard's point, it seems to me, is at once epically banal and fantastically bossy.
Read the rest on Breitbart.