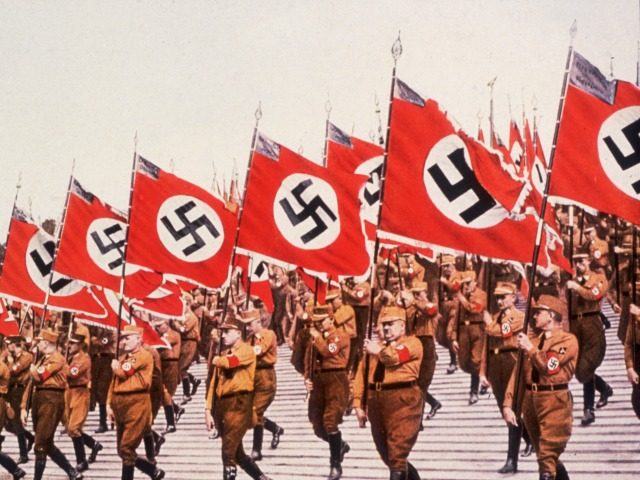 If you really want to understand the great global warming scam you must listen to my podcast this week with Rupert Darwall.
In his new book Green Tyranny, Darwall tells a story so extraordinary and implausible that it's no wonder most of the mainstream media has been too scared to touch it.
The bottom line: it all started with the Nazis.
Yes, I know. It sounds so click-baity, doesn't it?
That'll be why even those journals and writers that have reviewed the book favorably have tended to steer clear of the key chapter in Darwall's book. The one mischievously titled 'Europe's First Greens'.
Europe's First Greens were, of course, the Nazis.
The documentary evidence provided by Darwall is irrefutable, for this is a considered, well-researched and scholarly work not a potboiler.
What Darwall demonstrates is that the ideology driving the current climate scare originated in Hitler's Germany.
Angela Merkel's Energiewende, the brainwashing of your kids in school with green propaganda, the Climate Industrial Complex, the black outs in South Australia, Solyndra, Obama promising that electricity prices would "necessarily skyrocket", the bat-chomping bird-slicing eco-crucifixes destroying a skyline near you, the real reason Trump just had to pull the U.S. out of the Paris climate accord – it's all basically the fault of the Nazis.
Read the rest at Breitbart.