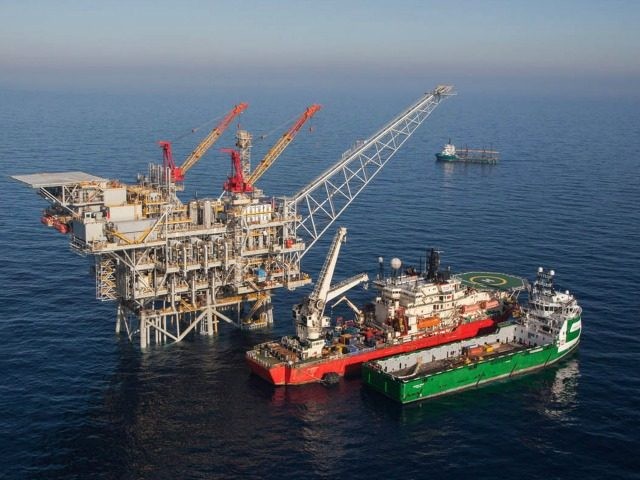 China is on the verge of unleashing an energy revolution which will destroy pretty much forever the green argument that "we are running out of fossil fuel."
At the heart of this revolution is a miracle substance, sometimes known as "flammable ice", made up of deposits of frozen gas concentrate in the ocean bed. The substance – methane hydrate – is incredibly energy intensive: according to the U.S. Energy Information Administration one cubic foot of flammable ice holds 164 cubic feet of regular natural gas.
It is by far the world's most abundant reservoir of fossil fuel, as the Global Warming Policy Forum has reported.
According to one conservative academic calculation, Earth's conventional reserves of natural gas hold 96 billion tonnes of carbon. Earth's reserves of oil contain 160 billion tonnes. Earth's reserves of coal contain 675 billion tonnes: Taken together, 931 billion tonnes of fossil fuel. But Earth's methane hydrates contain 3,000 billion tons of carbon.

Or more. Methane hydrates are found at larger and larger volumes the deeper you drill. ConocoPhillips drilled 830 metres for its field test at Prudhoe Bay. At this level, you calculate the reservoir of methane gas in the hundreds (100s) of trillions of cubic feet (tcf). Drill deeper and you calculate reserves in the thousands (1,000s) of trillion cubic feet. Drill deeper still and you calculate reserves in the hundred-thousands (100,000s) of trillion cubic feet. Earth's reserves of this resource could theoretically reach millions (1,000,000s) of trillion cubic feet.
Though methane hydrate is not a newly discovered phenomenon – various countries are researching its potential including the U.S. and Japan – China's announcement via its state media agency that it has made a "major breakthrough" in successfully collecting the frozen fuel means that it is one step closer to being used commercially.
This won't be good news, long term, for the U.S. shale gas industry.
Read the rest at Breitbart.