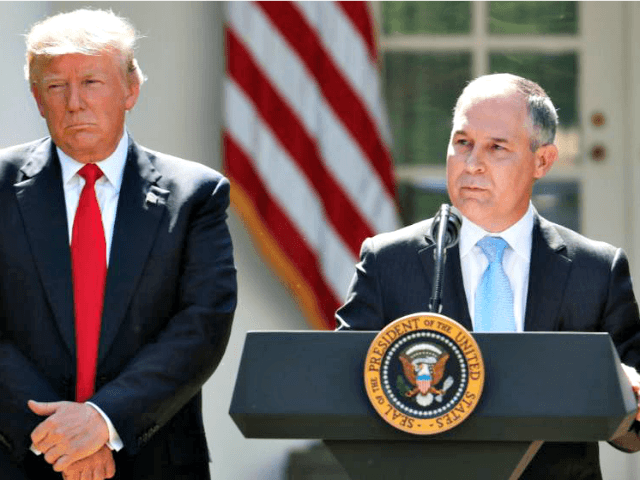 Trump has finally risen to the defense of his embattled EPA chief Scott Pruitt. Quite right too, for Pruitt is by some margin the best Administrator the Environmental Protection Agency has had since it was founded by Richard Nixon in 1970.
This is not just because Pruitt is so good. It's also because his predecessors were so bad. Not merely incompetent, but in several cases actively corrupt, dishonest, and criminal.
As Steve Milloy notes here, all three past Democrat EPA administrators flagrantly violated public records laws, including the Freedom of Information Act (FOIA):
After issuing a host of "midnight regulations" on her way out the door and despite a court order directing that all records be preserved, Clinton EPA chief Carol Browner ordered that her hard drive be erased on her last full day in office, January 19, 2001.

Obama's first EPA chief Lisa Jackson was able to foil FOIA requesters until an intrepid one discovered that Jackson was using a false name or alias (i.e., "Richard Windsor") to send and receive e-mail. Since no one but Jackson's close associates knew about "Richard Windsor," FOIA requests coming in for e-mails to/from "Lisa Jackson" produced pretty much nothing

Obama's second EPA chief, Gina McCarthy, opted for Browner's means of ducking public records requirements. She simply deleted 5,000 text messages rather than turn them over for public scrutiny. Oh, and did I mention that McCarthy used private email to conduct agency business?
and:
Read the rest at Breitbart.