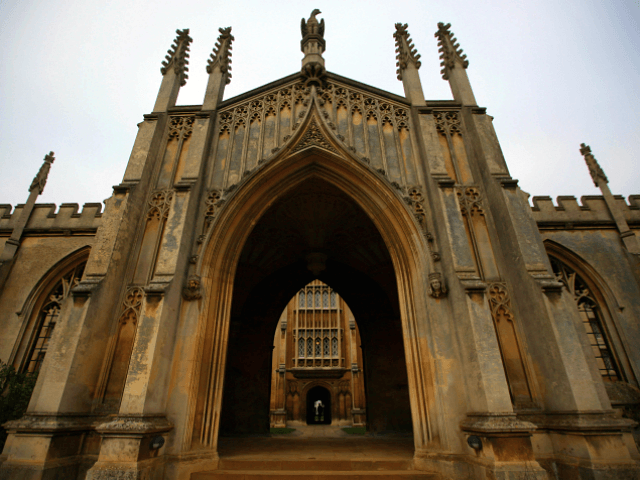 Cambridge University, formerly a distinguished seat of learning, is funding two grievance archaeologists to go through its archives in order to discover how guilty it needs to feel about slavery — and how much it owes in compensation.  Glasgow University, also formerly a distinguished seat of learning, has already done this. It has decided that it has benefited from slavery to the tune of £200 million — a debt it now plans to repay in a programme of "reparative justice" which includes setting up a centre for the study of slavery.
Who knows what evidence those Cambridge-funded grievance archaeologists might find?
If they're really diligent, they might come across the name of one William Wilberforce, formerly an undergraduate at St John's College.
Here's a quick quiz to jolly up your Easter.
1. Lucy Noble, artistic director of the Royal Albert Hall, thinks 'white male titans' such as Mozart, Beethoven and Bach are putting the young off classical music. Is she:
a) Quite right! My kids would be gagging to go to the Royal Albert Hall if only its programmes included more black female/transgender composers they'd never heard of.
b) Strangling yet another great institution. Audiences are drawn by artistic excellence, not diversity box-ticking.
2. Cambridgeshire Fire and Rescue Service says: 'There is a historical need to diversify our workforce. The number of women operational staff has been under 5 per cent and black and ethnic minority people are under-represented in all parts of the service. The proportion of staff who identify as gay is also negligible.' Is your response:
a) Any organisation that serves the community must represent that community on proportionate gender/race/sexuality lines.
b) I don't care who drags me out of a burning building so long as he's strong, fit and brave.
If your answers are both As, many congrats! You are fully culture-compliant.
If your answers are both Bs — basically you're stuffed. But it might help you to understand what's going on if you read Ben Cobley's The Tribe.
Read the rest in the Spectator.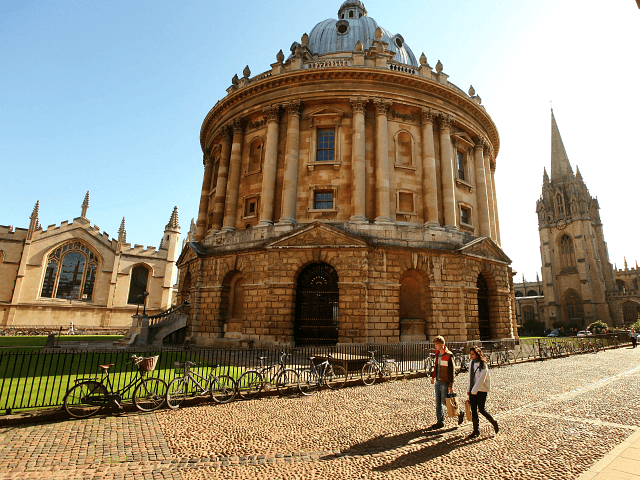 Congratulations to all the kids who did well in their A Levels today.
Now do yourselves a favour: don't waste your time going to university.
Especially don't waste your time trying to get into Oxford or Cambridge. They're over: you only have to watch an episode of University Challenge to see that. There's barely a normal, rounded person among them, these days. They're freaks – socially maladept, tragically introverted or even more painfully extroverted, some with Adam's apples but female names, every one of them definitely a Jeremy Corbyn supporter – especially that horrible team from Balliol who won a couple of years ago.
I've seen it happen. A lad just down the road from us, lovely boy, nice school, posh parents, got a place at Oxford. Two years on, he thinks Jeremy Corbyn is the answer and heartily supports the "decolonisation" of the curriculum whereby in future dead white males like Shakespeare will be downplayed in order to give proper place to global historical talents like Maya Angelou and Afua Hirsch.
This is a feature, not a bug of our greatest universities. (Same, of course, applies to the Ivy League). The authorities have capitulated to the Social Justice Warriors. So have the majority of undergraduates who aren't themselves SJWs but find it easier to get along by paying lipservice to their kill-joy, anti-free-speech, ultra-PC values.
Read the rest at Breitbart.
Attempts to broaden the social mix at Oxford and Cambridge have instead created a sterile PC monoculture
'Should I just have done with it and tell them they're a bunch of tossers?'
I was on my way to speak at the Durham Union. The motion was 'This House believes the NHS is out of date'. And, as usual, I was on the 'wrong' side of the debate — so why should I even bother? You know beforehand which way the vote is going to go at any university debate these days: the one which enables the snowflakes most easily to signal their virtue.
But, on the spur of the moment, I decided to give Durham the benefit of the doubt. 'I was going to be incredibly rude to you,' I began. 'Which you totally deserve for being a bunch of snowflakes who are going to vote against the motion because hashtag "I heart the NHS". But instead I'm going to make a case by appealing to your intellects…'
I could scarcely believe what happened next. The audience listened. They laughed at my jokes. When I made eye contact, they didn't look away nervously like I was some snarling right-wing pariah with whom they wanted nothing to do. Then, perhaps most amazingly of all, they voted by 75 to 50 in favour of the motion.
Now I accept that this was partly thanks to the brilliance of my co-speaker, Kate Andrews of the Institute of Economic Affairs, who was eloquent, reasonable and fearsomely well-briefed. Our opponents, with their 'envy of the world' pabulum, just didn't have a prayer.
Except at both the Oxford and Cambridge Unions, I know, the other side would still definitely have won. I've said this before but it's worth repeating, just to annoy him: the last time I debated at Oxford, the ex-Guardian editor Alan Rusbridger gave a boilerplate speech of such unutterably predictable, dreary, fatuous lefty tosh that I honestly thought the undergraduates would feel insulted by its glib platitudinousness. Instead, they just couldn't get enough of it. Bizarre, I thought at the time.
No, worse, I realise after my Durham experience: tragic. I know some of you think I bang on about Oxford so infatuatedly I sound like Withnail's Uncle Monty recalling his first love Norman 'and his poetry book stained with the butter drips from crumpets'. But I care because it's my alma mater, because it really did shape my intellect in a way for which I'll be eternally grateful and because I want it to go on being the amazing, liberating playground of ideas that it was in my butter-stained youth. These days, I fear, in order to recreate that echt Oxbridge experience, you need to apply, not to Oxford or Cambridge, but to one of those establishments such as Durham which we used to scoff at for being filled with Oxbridge rejects.
They still are filled with Oxbridge rejects, of course, but of such a high calibre that they would once have been a shoo-in. Quite a hefty portion come from the private schools against which, anecdotal evidence suggests, Oxbridge admissions tutors are becoming increasingly prejudiced. If you're someone like the radical-left politician Michael 'soak the rich' Gove, who recently argued for public schools to be stung for VAT so that they can be punished even more than they are already, you'll no doubt consider this anti-elitism a healthy thing. But after my own — admittedly brief — recent trips I'd say that in its eagerness to purge itself of students from a certain kind of background, Oxbridge is in danger of throwing out the baby with the bathwater.
Read the rest at the Spectator.