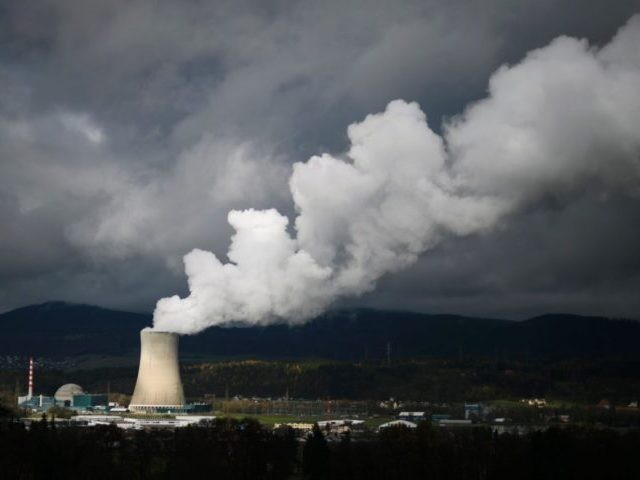 The green movement is a religion rife with corruption, bad science and hysteria, and nuclear – not renewables – is the best solution to our energy needs.
So says James Lovelock, 98, one of the world's pre-eminent environmentalists in a wide-ranging interview on today's Delingpole podcast for Breitbart.
Lovelock is probably best known in environmental circles as the progenitor of Gaia theory – the idea that the planet is a self-regulating, living organism. In 2006, he boosted his green credibility even further with his bestselling book The Revenge of Gaia, whose doomsday narrative predicted that by 2100 climate change would have wiped out 80 percent of the world's population.
But Lovelock has since renounced this view. Though he still thinks carbon dioxide is a problem because of its warming effects on the climate, he now believes the threat is not immediate.
His change of heart was brought about partly by being in Oslo when the Intergovernmental Panel on Climate Change was awarded the Nobel Peace Prize. He was not impressed by the calibre of the scientists attached to the IPCC – least of all its then-head Rajendra Pachauri "who turned out to be somewhat corrupt."
"There is global warming. But the stupid bloody academics screwed it up," he says now – meaning that they got their sums wrong and exaggerated the speed with which the planet is warming.
A bigger worry, he says, are the wrong-headed policies being introduced supposedly to combat "climate change."
He particularly loathes wind turbines because they are expensive, inefficient and environmentally damaging. The only reason they are being built, he says, is because "there is so much money in renewable energy. I'm sure there's giant corruption going on."
The solution, he argues, is nuclear power which has had a terrible press because of green propaganda most likely funded by fossil fuel industries. Nuclear's health risks have been exaggerated by credulous greens who say "there's no amount of radiation that can't give you cancer."
But this is nonsense, says Lovelock.
Read the rest at Breitbart.