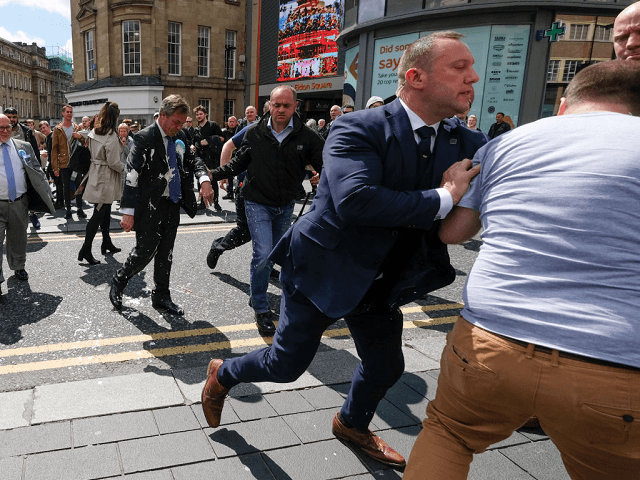 Brexit Party leader Nigel Farage has just been assaulted with a milkshake.
The attack happened while Farage was in Newcastle Upon Tyne, as part of a whistlestop tour which is taking him to all corners of England for his final campaign push before Thursday's European election.
Farage was unharmed, though his suit most definitely wasn't. You can well understand why he was so very peeved – not least at the failure of his tight security to prevent what could have been an assault by something far worse than milkshake.
Read the rest on Breitbart.