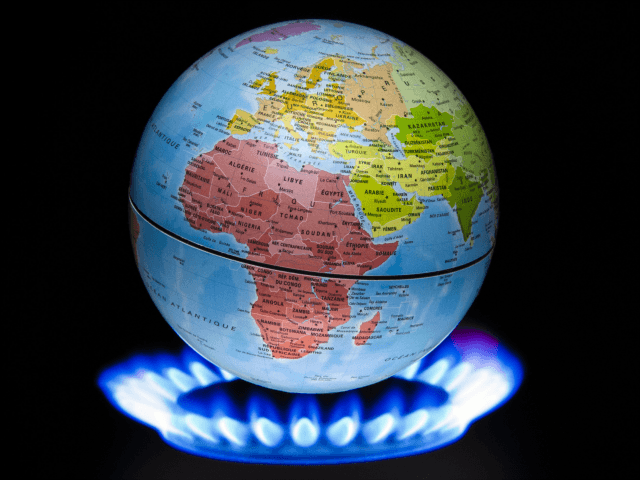 Every time you do so, reach for your Browning. Whoever makes this claim will be an idiot, a liar, a charlatan – or, in the case of many establishment climate scientists, most likely all three.
I'll explain why in a moment. But first, meet the morons:
Peter Hannam, Environment Editor of the Sydney Morning Herald
At some point, you would think most climate change deniers would throw in the towel.
Fifteen of the 16 hottest years on record have happened this century and the other year wasn't much earlier, in 1998. And 2015 was a breakaway year.
Joe Rottweiler, George Soros's pet Romm
We just lived in the hottest year on record
Some guy in the National Journal
Glob­al tem­per­at­ures in 2015 were the warmest since re­cord-keep­ing began—and it wasn't even close.
This other guy in the New York Times
Scientists reported Wednesday that 2015 was the hottest year in the historical record by far, breaking a mark set only the year before — a burst of heat that has continued into the new year and is roiling weather patterns all over the world.
 Damian Carrington of the Guardian
Experts warn that global warming is tipping climate into 'uncharted territory', as Met Office, Nasa and Noaa data all confirm record global temperatures for second year running
Bob zzzzzzz Ward, Grantham shill; writer of long letters about climate change so boring you can't fini
This [record heat] should put pressure on governments to urgently implement their commitments to act against climate change, and to increase their planned cuts of greenhouse gases. The warming is already affecting the climate around the world, including dangerous shifts in extreme weather events. Those who claim that climate change is either not happening, or is not dangerous, have been conclusively proven wrong by the meteorological evidence around the world."
Etc
Here is why they're all talking rubbish and you needn't worry about that "Hottest Year Evah" one bit.
Read the rest at Breitbart.