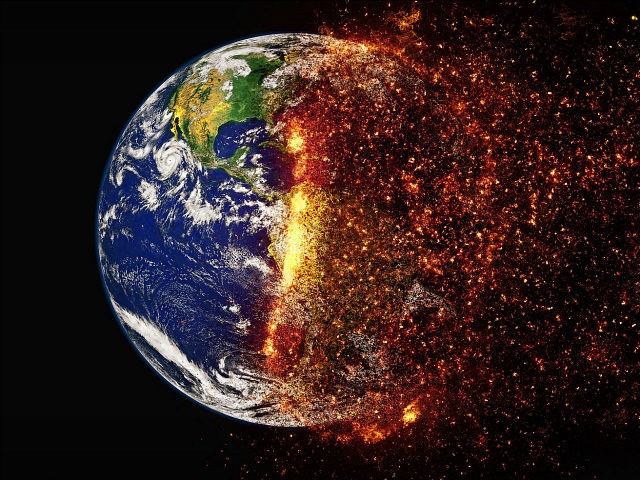 Climate change is going to kill at least 150 million people and there's nothing we can do to stop it. Well, at least it is if you believe climate doomster David Wallace-Wells in the latest issue of New York magazine. Things are bad. Really bad. We didn't listen and now we can expect to pay a terrible price — starting with all those deaths:
Numbers that large can be hard to grasp, but 150 million is the equivalent of 25 Holocausts. It is five times the size of the death toll of the Great Leap Forward — the largest non-military death toll humanity has ever produced. It is three times the greatest death toll of any kind: World War II.
This is not Wallace-Wells's first foray into climate disaster pornography.
Last year, he published an essay called The Uninhabitable Earth — a 7,000-word compendium of climate terror hailed by one overawed leftist commentator as "the Silent Spring of our time" and praised by activists including Michael Mann but widely mocked by more sane people for its absurd and hysterical predictions.
Wallace-Wells warned that a sixth mass extinction could wipe out 97 percent of the planet's population; that Bangladesh and Miami would be drowned; that almost everywhere would become hotter than the Middle East; that terrifying diseases would be released from the ice; that there would be no more hamburgers.
Now Wallace-Wells has toned down his disaster predictions slightly. Though 150 million people is indeed a lot of deaths — "25 Holocausts," as he reminds us — it's still some way short of the seven billion or more who would die if his original prediction ever came true.
Read the rest at Breitbart.