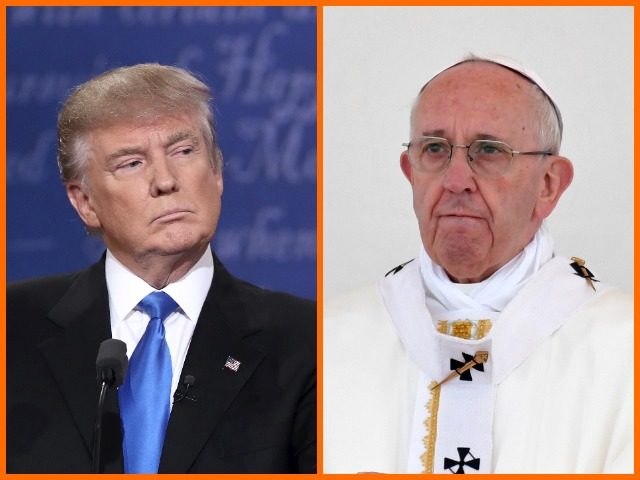 When President Trump visits the Vatican next week, he will be transformed by the radiant wisdom of His Holiness, the Pope, into a fully fledged climate change believer.
Or so – somewhat optimistically – the bishop in charge of the Vatican's Pontifical Academies of Science and Social Sciences has claimed.
Bishop Marcelo Sánchez Sorondo, the Academies' chancellor, said in an interview:
They will come to an agreement, since the president claims to be a Christian, and so he [Trump] will listen to him [the Pope].
Actually, you can bet your bottom dollar that this won't happen, not least because the Pope's views on climate change are in many ways profoundly unChristian.
This was why the Pope's 2015 encyclical on environmental issues Laudato Si was so controversial. It bought into the extreme environmentalist view which sees mankind as a blight on the planet rather than a blessing, and sees the industrial progress which brings jobs and prosperity as a curse.
Read the rest at Breitbart.