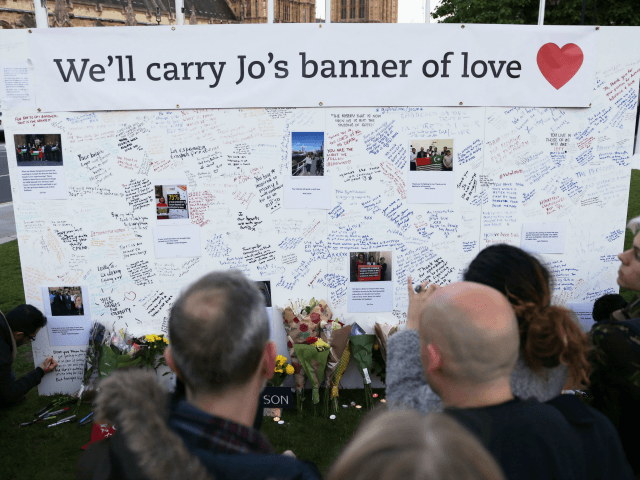 …It's the same thing dull, predictable left-liberal columnists always write on those rare occasions when there's a shooting incident they can plausibly ascribe to "right-wing" ideology.
They wrote it after the shooting of Representative Gabrielle Giffords in Tucson in 2011.
They wrote it after the massacre carried out in Norway in the same year by Anders Breivik.
Now they're dusting it off and sprucing it up for use once again.
It's that old favourite — right-wing "tone".
Here's Polly, showing how it's done:
I believe they bear responsibility, not for the attack itself, but for the current mood: for the inflammatory language, for the finger-jabbing, the dogwhistling and the overt racism.
This is the same thing Labour leader Jeremy Corbyn is on about when he talks about "the well of hatred" which was — apparently — responsible for Jo Cox's murder.
And it's what this gentleman is implying in this tweet in which he holds two fiercely pro-Brexit newspapers, The Sun and the Daily Mail responsible for the "atmosphere of hate" which allegedly led to Jo Cox's death.
Read the rest at Breitbart.