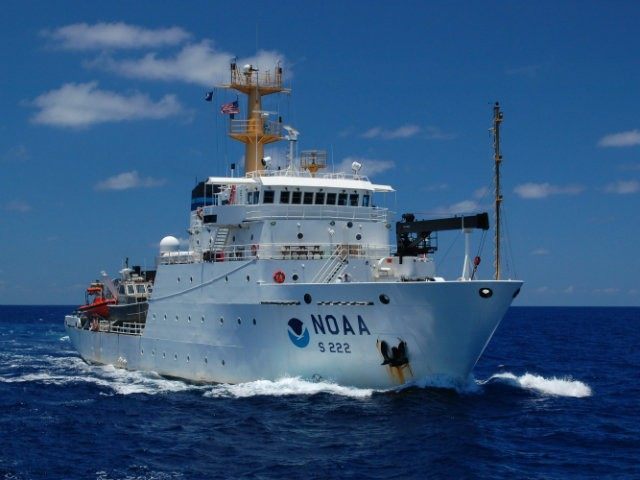 The data tampering at National Oceanic and Atmospheric Administration (NOAA) is even worse than we thought: over the last century it has exaggerated "global warming" in the U.S. by as much as 2.5 degrees F.
In other words, pretty much the entirety of the 20th century warming in the U.S. "measured" by the world's primary temperature record gatekeeper may be fake.
Tony Heller has the details:
NOAA's US temperature record shows that US was warmest in the 1930's and has generally cooled as CO2 has increased.  This wrecks greenhouse gas theory, so they "adjust" the data to make it look like the US is warming.
Note the blue actual measurements: not much warming.
Then look at the red adjusted data: now that's what a global warming trend looks like. A faked global warming trend, that is.
The effect of all this data tampering is to produce a hockey stick shape not dissimilar to the one cooked up by the discredited Michael Mann.
Read the rest at Breitbart.