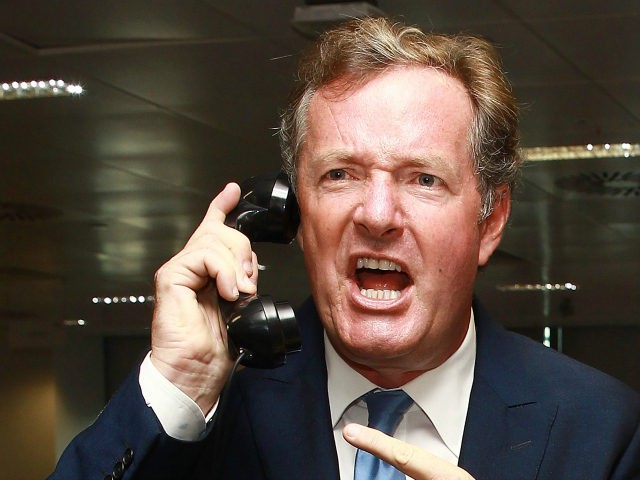 If there are two better reasons for voting Leave in the referendum, I'm hard pushed to think of them.
Morgan was on breakfast TV this morning deploying his favoured rapid-fire bluster-bully interview technique on pro-Brexit MP Dominic Raab. Raab was trying to make the factually correct point that under EU law Britain is not allowed to deport criminals (not rapists, not murderers…) back to EU member states. Morgan wouldn't let him get a word in. It's an effective way of closing down arguments you don't like because it throws your interviewee off the points he wants to make and needles him into looking shifty, evasive and angry. It's also very unfair. But of course, anyone complaining that it's unfair is left looking whiney and needy, like they don't understand that politics is a rough game, like they're not up to the job.
Read the rest at Breitbart.