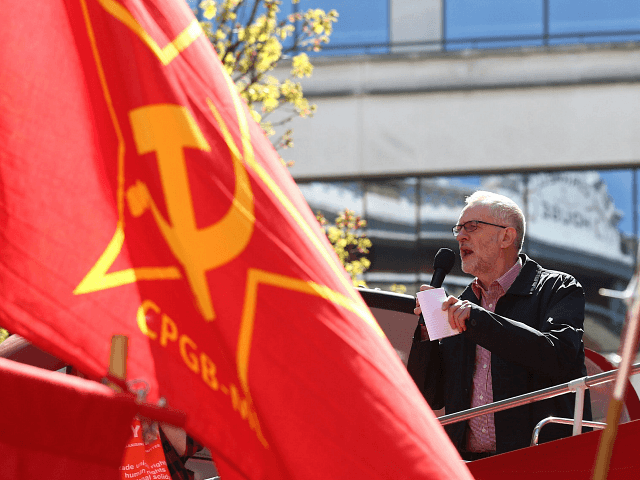 British Labour Opposition leader Jeremy Corbyn and his leftist allies have gone strangely quiet about Venezuela. Not so long ago they were praising the glorious, heroic Chavez regime to the rooftops. What can possibly have changed?
Well, partly it's the awkward fact that, as all Communist regimes do, Venezuela has collapsed into starvation, brutality, and chaos.
Mainly it's down to the even more awkward fact that what Hugo Chavez did to Venezuela is pretty much exactly what Corbyn and his cronies plan to do to Britain.Think it could never happen in the land of Magna Carta?
Then I urge you to read this exposé by Giles Udy in Standpoint of the Corbynista template for effecting Communist revolution in Britain.
It's all spelled out in a manifesto called Britain's Road to Socialism — essentially the operations manual for the Communist Party of Britain which has close ties with the Labour leadership.
Read the rest on Breitbart.