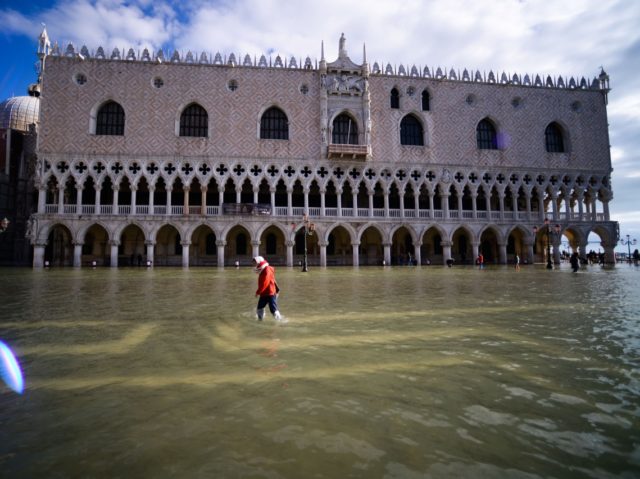 Venice is flooded – again – and the mayor Luigi Brugnaro is blaming climate change. This has become the standard dog-ate-my-homework excuse for desperate politicians and administrators who want to dodge their responsibilities while simultaneously attracting media sympathy and aid money.
But it's rubbish, of course. The real reason for Venice's plight is whichever idiot who decided all those years ago to build the city on a series of swampy islands at the edge of a lagoon.
On the plus side, this helped the Venetians build a wealthy maritime empire and later to extract gazillions of euros from tourists who think it's romantic being propelled in a funny looking boat down rancid, rat-infested canals by a man in a stripy shirt with a long stick. On the downside, Venice is slowly going the way of Atlantis.
Read the rest at Breitbart.