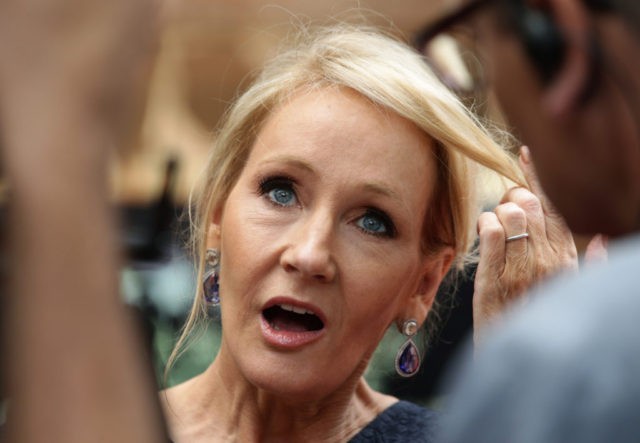 Do you remember that scene in Harry Potter and the Saucer Full of Surrender Monkeys where the staff and pupils at Hogwarts finally decide to abandon the struggle against the forces of evil?
Voldemort, they've realized, is just too darn scary; the Death Eaters are too ruddy devious, what with all their lies and ruses and shape-shifting antics; and besides, who is anyone to judge, be they witch, wizard, mudblood, or muggle, whether the forces of light really are morally superior to the forces of darkness?
"Perhaps it's just a matter of perspective," Hermione tells an enthusiastic, jazz-handing audience at the United Nations of Wizardry. "Maybe what we've been taught by our chauvinistic, patriarchal, judgmental society — that the Avada Kedavra curse is wrong; that the Cruciatus is cruel; that the world would be a better, freer, happier place if it wasn't ruled by sinister cloaked figures who want everyone to submit to their domineering, intolerant religious death cult — are just a reflection of our white wizardry privilege."
What happens next, of course, is the famous scene where — under the supervision of Dolores Umbrage and the Ministry of Magic — all the staff and pupils at Hogwarts hand in their magic wands and burn them on a huge pyre.
Read the rest at Breitbart.