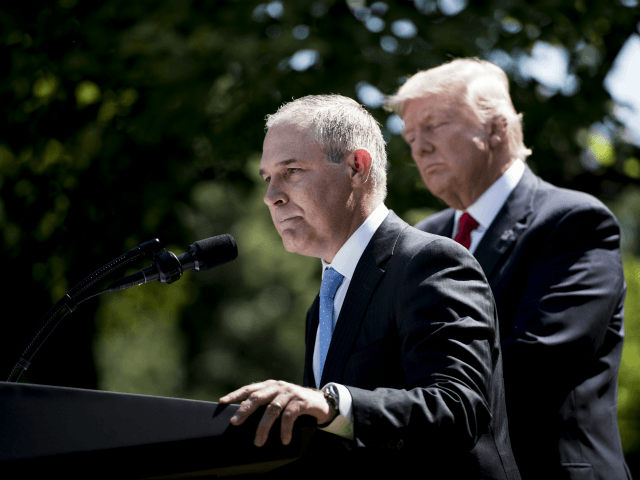 President Trump has once again come out in defense of his embattled Environmental Protection Agency administrator Scott Pruitt.
While Security spending was somewhat more than his predecessor, Scott Pruitt has received death threats because of his bold actions at EPA. Record clean Air & Water while saving USA Billions of Dollars. Rent was about market rate, travel expenses OK. Scott is doing a great job!

— Donald J. Trump (@realDonaldTrump) April 8, 2018
This is both canny and righteous.
It's righteous because Scott Pruitt has proved himself to be perhaps the bravest and best of Trump's administrators.
Read the rest at Breitbart.