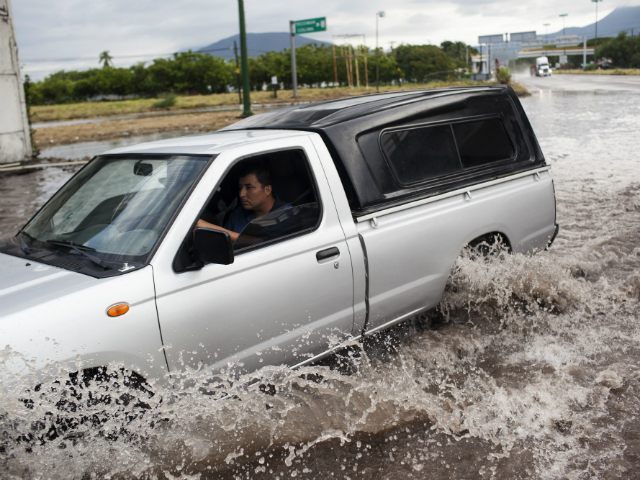 Conchita Alvarez, 47: "My burrito was ruined. A sudden gust blew sand in it and made it all gritty."

Jesus Sanchez, 74: "Never mind your burrito, I lost my sombrero – a treasured heirloom from the days when all we Mexicans wore sombreros, before we learned from enlightened Gringos that they are demeaning and stereotypical and racist and fit only for Jeremy Clarkson jokes."

Santiago Garcia, 28: "Every one of my tomato pots was blown over. My salsa will never taste the same."
But, amid all the suffering that this truly terrifying non-event of a damp squib has caused since it made landfall in Mexico, let us reserve our most special prayers for the people it hit hardest of all, viz: all those climate alarmists who, before it struck, were confidently assuring us that this was going to be the hurricane to end all hurricanes; and one which, furthermore, would offer a brutal rebuttal to all those foolish enough to deny the reality of climate change.
Among them, were Wired's Nick Stockton, who breathlessly set the scene with this portentous opening paragraph:
Read the rest at Breitbart.