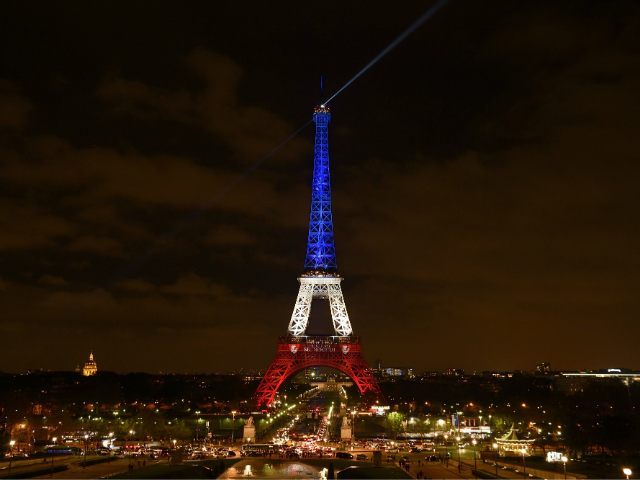 Sorry, conservatives: when President Obama describes climate change as the greatest threat we face, he's exactly right. Terrorism can't and won't destroy our civilization, but global warming could and might.

Paul Krugman, Nobel prizewinning economist, public intellectual; New York Times columnist
The thing I love about Paul Krugman is that he's such a mighty touchstone of wrong. If he told you that day followed night you'd have to go out in the morning to check with a torch; if he told you that The Sopranos was the greatest TV series ever you'd suddenly realize having revisited all 86 episodes that, no, actually even Hannah Montana had sharper acting and deeper insights; so when he tells you that "terrorism can't and won't destroy our civilization", well you know, without even having to think about it, that for once in his political career Jeb Bush has called it dead right, and that yet again, as ever, Krugman couldn't be further from the right end of the stick.
Yes of course terrorism can and may destroy our civilization.
And the reason it can and may do so has actually very little to do with what the terrorists may do it us. Rather it has to do with what they are helping enable us to do to ourselves.
By "we" I don't mean all of us – and almost certainly not you. I mean people like Paul Krugman. And presidential contender Bernie Sanders. And Soros-funded attack dog Joe Romm. And CIA Director John Brennan. And Hillary Clinton. And French Foreign Minister Laurent Fabius who, just a month ago, in remarks one would like to hope he now very much regrets, declared that "climate change is a threat to peace" and a significant cause of terrorism.
What all the above have claimed about climate change is, of course, completely untrue. No there is absolutely no credible evidence to suggest that climate change is responsible for the Syrian refugee crisis, let alone for ISIS terrorism. In fact there is absolute no credible evidence that "climate change" – in the "man-made global warming" sense – has caused major harm to anyone, anywhere in the world, ever.
There is however no shortage of credible, verifiable evidence to show that terrorism is causing major harm to lots of people all the time. Not the as-yet-nameless "children of the future" forever being invoked by climate alarmists. But actual living, breathing people with names and families and jobs and dreams.
Read the rest at Breitbart.