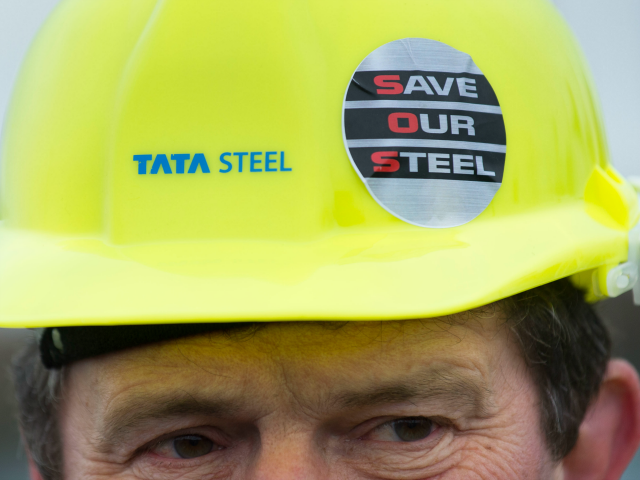 Apparently it's all just a myth put out by nasty right-wing columnists. Or so crows the Guardian, quoting EU-funded eco-propaganda site the Carbon Brief, claiming that the cost of green levies amounts to no more than one per cent of Port Talbot's production costs. Labour's shadow chancellor John McDonnell agrees with this assessment. So that makes it all OK then, right?
Well, no. As we learn from Paul Homewood these "nothing to do with us, guv" claims are a downright lie.
In December last year the House of Commons Select Committee for Business, Innovation & Skills produced a report on the UK steel industry.
According to the industry, the price of electricity in the UK for extra large users is the highest in the EU by some margin. Figure 6 indicates that prices for these industrial consumers have risen steadily in the UK since the start of this century and were the highest in the EU in 2014.

Other studies have confirmed that electricity costs are relatively high in the UK for industrial users. Whilst energy costs may not represent a high proportion of total costs, we were told that they nonetheless represented a "significant proportion" and that "the margins are very small, so any disadvantage is magnified".

Some of these relatively high costs can be attributed to policies designed to combat climate change. The Government estimates that climate change policies have added 18% to electricity prices for the steel industry, falling to 14% after compensatory measures are implemented.
According to the government's own figures, climate policies are already adding 26 per cent to the cost of the electricity used by heavy industry. By 2020, the added cost caused by climate levies will rise to 59 per cent.
Tata, the Indian owner of the Port Talbot steel works, currently spends £250 million on energy for its European operations. So at UK rates, around £50 million of that cost consists of green levies. By 2020 this is set to rise to well over £100 million. In deciding to sell off its UK operations, then, Tata is thinking not just of the already inflated current energy costs but of the fact that the situation is going to get worse not better. Of course it's going to move its steel production ("offshoring") to wherever energy costs are cheaper: there would be no business sense in doing otherwise.
Read the rest at Breibart.