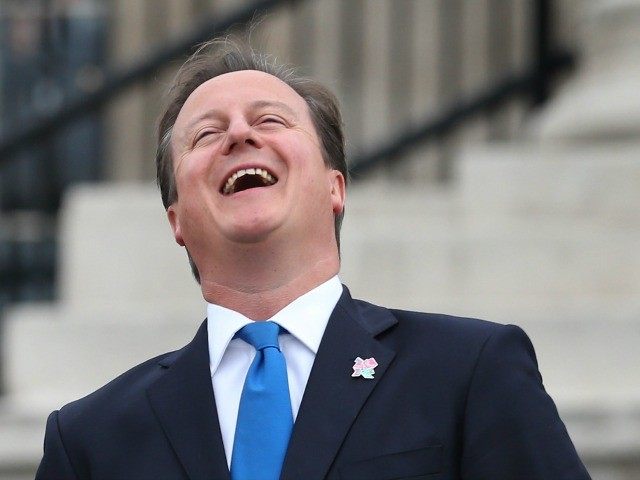 In both cases, my thought was the same: if only these were the private holiday photographs of private people of whose existence we never had to know!
What I mean by this is that I know lots and lots of people just like Cameron and Carney. They have good degrees from good universities; they have big houses in London and stonkingly gorgeous retreats in expensive parts of the country; they've married well (Cameron to a baronet's daughter and heiress; Carney to the sister of Lady Rotherwick, chatelaine of the big house at Cornbury Park where the Wilderness Festival is staged); they're all mates with Jeremy Clarkson; they'll all be spending at least a week this summer in Cornwall to go with their Mediterranean fortnight either in a £20,000 a week villa or on a mate's yacht; they're all tremendous fun to be with because they're very comfortably off and actually money does buy you happiness; they've all got kids at Eton, Radley and Marlborough or Wycombe Abbey; and so on.
But here's where the similarity ends: unlike Cameron and Carney you've never heard of these people – at least outside the Bystander pages of Tatler – because they keep themselves to themselves.
They've spent their lives doing what most people from moneyed backgrounds do: keeping what they've got and accumulating more of it in order that their beautiful, immaculately mannered children can go on to enjoy existences as charmed as their parents'.
Personally I have no objection to this because I'm not a class warrior and anyway some of these people are my friends. (Also, I like to think that one day my children will marry into one of those families and I rather like the idea of being able to spend my twilight years in one of the tied cottages on a 20,000 acre Cotswold estate.)
There's only one set of circumstances where I do find myself set against these people – when, indeed, it occurs to me that the sans-culottes who offed Marie Antoinette and the rest might have had a point: and that's when you catch them trying to pull up the drawbridge to ensure that no one else gets to enjoy what they have.
The most obvious recent example of this was the Brexit referendum when they voted en masse to preserve their special privileges by keeping us proles locked inside the European superstate.
Usually, the only time they cause genuine harm to the rest of us is when they go into public office.
Even then, this wouldn't be a problem if they were capable of acting against their class interests. But neither Cameron nor Carney has possessed the moral fibre to achieve this.
Read the rest at Breitbart.