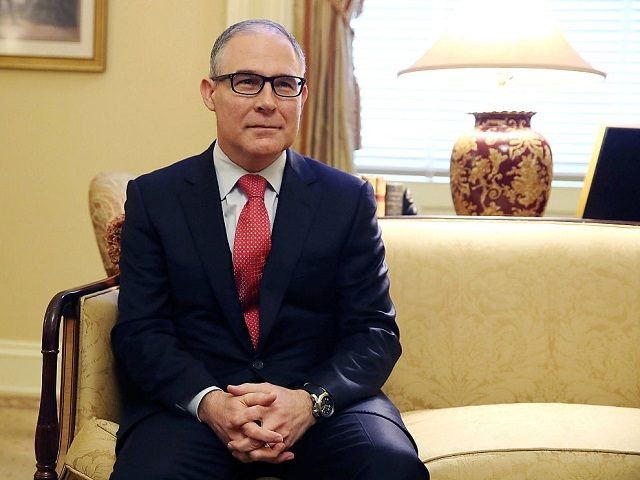 President Trump's attempts to drain the swamp are being undermined by one of his key administrators.
Scott Pruitt, head of the Environmental Protection Agency, is more interested in building his political career than he is taking on the Green Blob, insiders report.
Pruitt is also said to be behind attempts to remove at least one of the key phrases from the president's long-awaited Executive Order on the environment.
It concerns a proposal to repeal the EPA's Endangerment Finding on CO2 (the disastrous, unscientific, job-killing ruling introduced during the Obama Administration, which rebranded the harmless trace gas Carbon Dioxide as a dangerous substance).
If Pruitt is successful and this clause is removed from the Executive Order it will represent a major setback for President Trump's war with the Climate Industrial Complex. It may also put into jeopardy the promises Trump made on the campaign trail to scrap "any regulation that is outdated, unnecessary, bad for workers, or contrary to the national interest."
"This is the president's one shot at winning this battle," an ally in the EPA camp warns. "It's like the French heavy cavalry at Agincourt: lose momentum and he's going to get stuck in the mud being shot to pieces by the English longbows."
To understand the background to this story, you need to know who Scott Pruitt is and how he landed such a key job. The dismantling of the EPA, after all, is a core part of Trump's swamp-draining program — so clearly it mattered greatly that the Administrator's position should go to a capable, determined figure.
Read the rest at Breitbart.