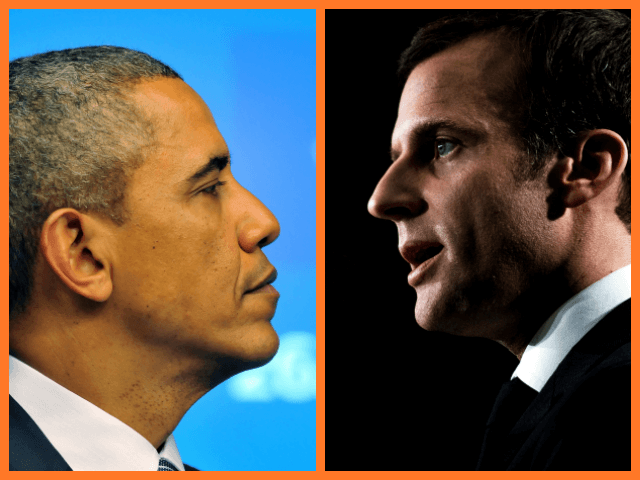 If you want to know the likely result of next month's French presidential election run off, just look at how the markets responded. The euro and the French markets both jumped dramatically.
And this has nothing to do with the underlying strength of the sclerotic, unionised, statist, overtaxed, unproductive French economy or, indeed, with the future of the doomed euro.
It was simply a case of the status quo breathing a sigh of relief that it was going to be business as usual, after all: Emmanuel Macron, the de facto Establishment candidate is now pretty much a shoo-in for the French presidency; his rival, Marine Le Pen doesn't stand a prayer – of that the Establishment will make sure.
But Brexit. But Donald Trump…
Nope: I'm afraid those arguments just don't wash in this case. Yes, it's true the world is in the throes of a revolution in which the globalist elite is gradually being overthrown by populist, nationalist rebels. But it won't happen yet in France – a country whose political system has more in common with Putin's Russia or Erdoğan's Turkey or some African hellhole with a president-for-life than it does with liberal democracies.
That is, Emmanuel Macron is going to win this presidency because it was decided long ago by France's Establishment that he was the least-worst option of the candidates available.
The fact that he is a hollow man – a slippery, snake-oil-salesman with a winning smile and nice suits – who will do almost nothing seriously to address France's massive social and economic problems is a help, not a hindrance.
Emmanuel Macron is the left-leaning French Establishment's Manchurian Candidate.
He attended one of France's most elite schools where he was trained in Civil Service, graduating in 2004. His biography states that in 2007, he served as deputy rapporteur for the Commission to improve French growth headed by Jacques Attali, Macron was 29. But the Commission wasn't formed until 2008.  Obviously he is a bit 'math challenged'.  The  Commission report was heavily criticized for its proposal to 'relaunch immigration' and 'open borders'… Attali was ridiculed and called a 'globalist'.

Sound like anyone we know?

Macron left the Commission, which was shelved September 2010, to work for Rothschilds & Cie Banque where he became an overnight millionaire while working the Nestle acquisition of Pfizer's nutritional outlet, which closed in 2012.   Nestle is a client of Rothschilds.  Macron had no experience in acquisitions and mergers whatsoever…

What does one do when one makes millions overnight?  Apparently one quits.  

He then left Rothschilds to work for Hollande as deputy secretary general of Elysee, and eventually Minister of Economy, Industry and Digital Data in 2014 where he served 18 months before running for Presidency. I'd call that a pretty fast paced runup with little to no political experience or business savvy.
Indeed.
Read the rest at Breitbart.