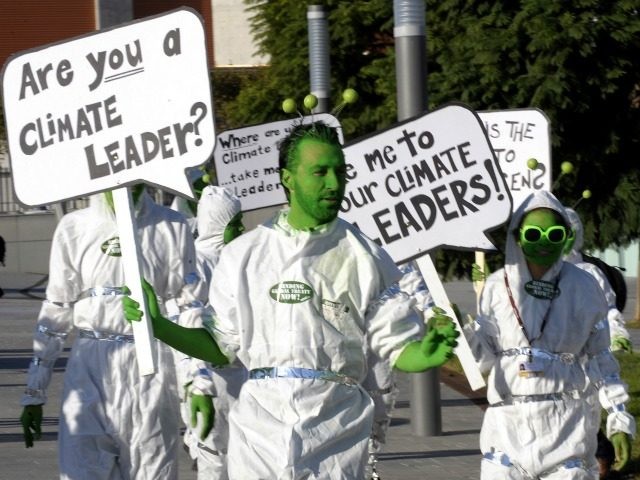 President Trump has disbanded something called the Advisory Committee for the Sustained National Climate Assessment(ACSNCA).
Good.
That shrieking you can hear is the sound of the Green Blob, mourning the loss of another of its tentacles.
If you believe the liberal media, the ACSNCA – as probably no one ever called it – was a vital organization established by President Obama in 2015 as part of his career-defining mission to combat climate change:
The 15-member Advisory Committee for the Sustained National Climate Assessment included academics, corporate representatives, and local officials who were tasked with helping public and private-sector officials understand the findings of the National Climate Assessment so that the information could factor into their long-term planning.

Put more simply, the panel, which was founded in 2015, existed to make sure government data was able to help both the public and private sectors prepare for the inevitability and disruptiveness of climate change.
Yeah, whatever. In reality, it was just more expensive, entrenched bureaucracy; more jobs for the usual suspects from the green gravy train; more intrusive environmental policy inserted by these faceless apparatchiks at every level of government.
To get an idea of the people we're dealing with – and of why the U.S. taxpayer has reason to thank Trump for nipping this operation in the bud – consider the committee's chair Richard H. Moss.
The way New York magazine describes him below, you'd think he was some kind of scientific expert:
Read the rest on Breitbart.