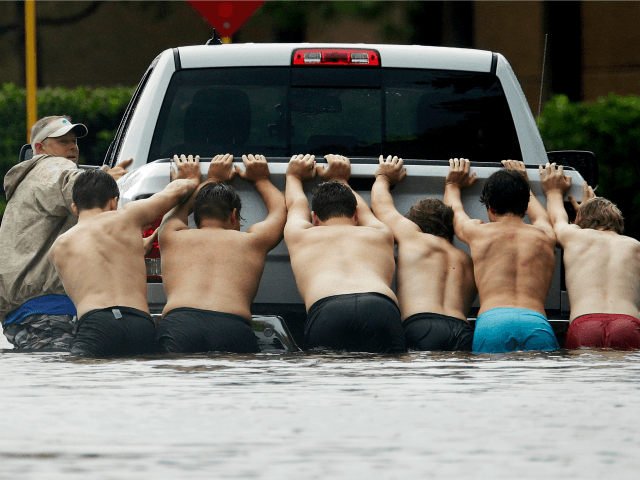 Houston had it coming because oil, the environment editor of one of Australia's leading left-liberal newspapers has predictably claimed.
Peter Hannam of the Sydney Morning Herald writes:
Yes, Houston, you do have a problem, and – as insensitive as it seems to bring it up just now – some of it is your own making.

Let's be clear upfront. I unreservedly wish that all of your millions of citizens get safely through Tropical Storm Harvey, and the biblical-scale deluge and floods that are forecast to swamp your city in coming days.

But, as the self-styled "world capital of the oil and gas industry", there's a connection between rising global greenhouse gas levels and the extreme weather now being inflicted that some of your residents have understood for decades and had a hand in.
Actually, no, there is no connection at all. Obviously you wouldn't expect an Environment Editor to know this. But there is no evidence whatsoever of any positive link between "climate change" and hurricane intensity.
On the contrary, the incidence of hurricanes in the US has actually decreased markedly since the global warming scare began:
Read the rest at Breitbart.