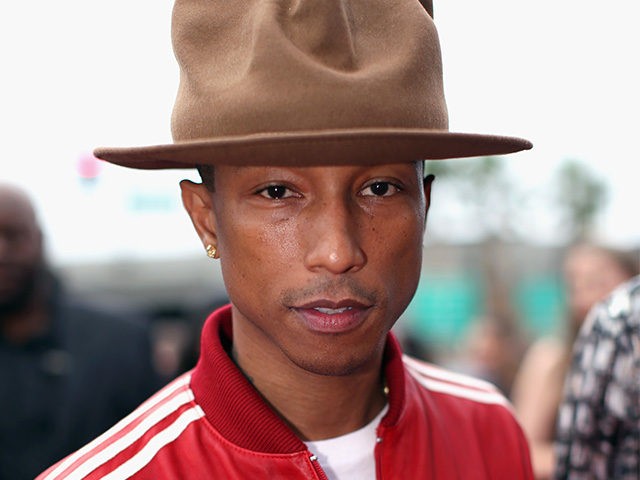 Pharrell Williams has issued the starkest celebrity warning yet on the perils of climate change by flying to China and burying his new record in a vault where it will remain hidden for 100 years.
That will show those pesky deniers!
The record is called "100 Years." But it is unlikely to repeat the success of his previous hits, such as "Happy," because Williams has recorded it on an apparently unplayable disc made of clay, which will remain hidden for the next century.
According to AP News, this completely normal ceremony, which in no way suggests that Pharrell Williams has totally lost the plot, was witnessed by numbers of special guests who had been flown into Shanghai for the occasion.
At the exclusive pre-release, all guests were instructed to turn off their phones and lock them in bulky metal boxes so that no one could leak the song. Pharrell showed off the track he had recorded onto a record made from clay. Explaining that the record would be placed in a vault that was destructible only by water, he made a clear connection with climate change and rising sea levels.

"If we don't, as a species, if we don't do what we are supposed to do, we lose the track but we also lose the planet," he said.

The mood lightened when the audience watched as Williams attempted to play the record for the only time before its official release in 2117. After he struggled to get the record to play, participants wondered whether anyone in 100 years would know how to play the record — if it survives.
Still, the important thing was that it gave Williams the chance to deliver a tough, uncompromising message about Donald Trump, 'pseudoscientists' and the louring menace of climate change.
Read the rest at Breitbart.