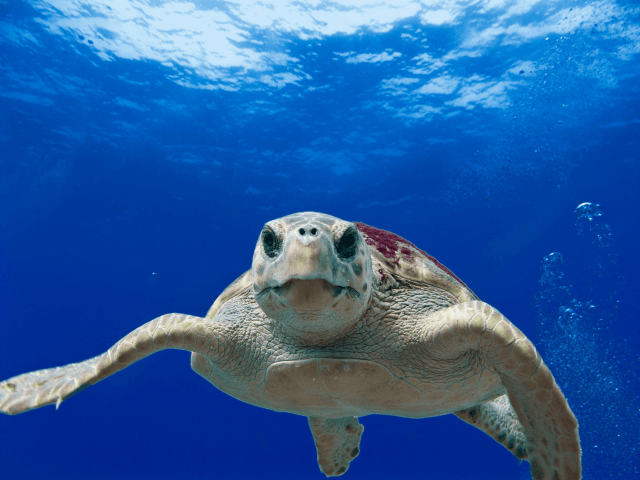 Alarmist scientists have found a terrifying new ' climate change' threat: mutant transgender turtles.
Their study, titled Environmental Warming and Feminization of One of the Largest Sea Turtle Populations in the World, warns that global warming could turn the world's sea turtle populations female, possibly leading to their extinction.
The study authors, from NOAA's Marine Mammal and Turtle division in La Jolla, California, analyzed sea turtle populations on beaches at the northern and southern ends of Australia's Great Barrier Reef.
Here is WWF's account of their findings:
Because incubation temperature of turtle eggs determines the animal's sex, a warmer nest results in more females. Increasing temperatures in Queensland's north, linked to climate change, have led to virtually no male northern green sea turtles being born.

For the study, scientists caught green turtles at the Howick Group of islands where both northern and southern green turtle populations forage in the Great Barrier Reef.  Using a combination of endocrinology and genetic tests, researchers identified the turtles' sex and nesting origin.

Of green turtles from warmer northern nesting beaches, 99.1% of juveniles, 99.8% of subadults, and 86.8% of adults were female. Turtles from the cooler southern reef nesting beaches showed a more moderate female sex bias (65%–69% female).
If global warming continues, the study concludes, then so many turtles may turn female that there will be no males with which to mate. Extinction will then be inevitable.
Read the rest at Breitbart.