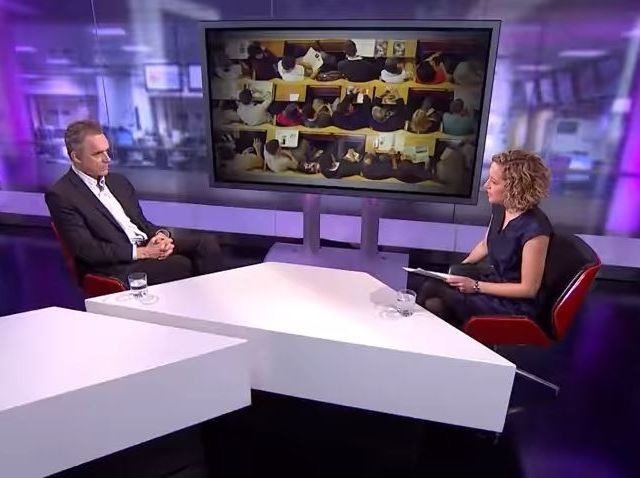 Jordan Peterson's must-watch takedown of SJW media maven Cathy Newman has gone viral, with over 2 million views on YouTube.
If you haven't read my previous piece on the interview, shame on you! At least watch at least a few minutes of the video to get a sense of the totality of Peterson's triumph.
Now, predictably, the left-wing media is trying to reframe Newman's abject humiliation as a case of misogynist bullying by the "alt-right." The aim, of course, is to snatch victory from the jaws of defeat by implying that anyone who takes the side of Newman's critics is anti-women and pro-abuse.
Now my attempts to moderate the discussion surrounding the channel 4 interview with are being used as proof that she is a victim. Is this how you want this to go, Cathy @cathynewman ? Are you going to stand forth as a victim?

— Jordan B Peterson (@jordanbpeterson) January 21, 2018
According to the Guardian:
Channel 4 News has called in security specialists to analyse threats made to presenter Cathy Newman following her interview with a controversial Canadian psychologist who has attracted a following among the "alt-right."

Ben de Pear, the editor of Channel 4 News, said Newman had been subjected to "vicious misogynistic abuse". Having to call in security specialists was a "terrible indictment of the times we live in", he said.
"Security specialists." Really? Speaking as a Channel 4 shareholder — as I guess all British subjects are, being as the channel is publicly owned — I'd be interested to see how solid the evidence is to warrant these drastic and presumably costly measures.
Read the rest at Breitbart.