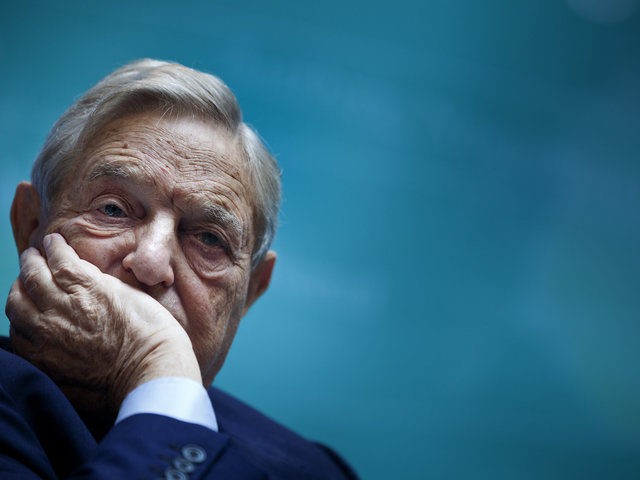 George Soros spent $160 million investing in fossil fuel companies in the final quarter of last year alone.
This makes him a huge liar or a massive hypocrite or an outrageous cynic – or, likely, all three – for almost no one in the world has spent more campaigning against "climate change" than Soros.
The Daily Caller reports:
In the last quarter of 2017, Soros Fund Management reported investments in eleven new fossil fuel corporations totalling nearly $160 million, according to his company's December 31, 2017, filing before the Securities and Exchange Commission reviewed by TheDCNF.

His investments in fossil fuels undermines his public pledge to use his money to eliminate the oil, gas and coal industries, claiming they threaten the planet by accelerating climate change.

The billionaire's most recent political efforts to warn about climate change was his underwriting of the organizations behind the April 29, 2017, "People's Climate March" that marked the 100th day of President Donald Trump's administration. Soros donated $36 million to 18 of the march's 55 steering committee organizations between 2000 to 2014, according to the Media Research Center.
As with his pal Tom "Rhymes with Liar" Steyer – another billionaire environmental campaigner who has made a chunk of his fortune from fossil fuels – it appears to be a case of "do as I say, not do as I do."
Read the rest on Breitbart.