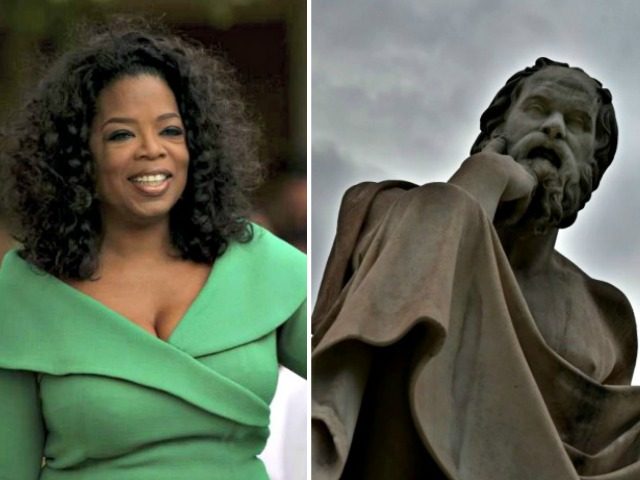 How many feminists does it take to ruin a philosophy course?
Oxford University will be letting you know shortly, once it has got the results of its latest politically correct academic experiment.
From now on, Oxford's philosophy faculty has decreed, 40 percent of the recommended authors on its departmental reading lists must be female.
Also, academic staff have been asked to use philosophers' first names rather than their initials when compiling reading lists, to make it clearer to undergraduates which ones are female.
This is great news for Barbara Socrates, Mandy Aristotle, Seraphina Wittgenstein, Nancy Descartes, Fifi Trixibelle Locke, Suzi Nietzsche, Bobbi Confucius, Ermintrude Plato, and Petronella Hume, to name but a few of the awesome female philosophical intellects who have been cruelly neglected by history because sexism, misogyny, and the oppressive phallocentric hegemony.
No, not really – I jest. In fact every one on the list of great philosophers I have named was a bloke.
So too were: Spinoza, Leibniz, Kant, Marx, Hegel, Marcus Aurelius, St Augustine, St Thomas Aquinas, Diderot, Machiavelli, Montesquieu, Pascal, Rousseau, Schopenhauer, Mill, de Tocqueville, and Voltaire.
Read the rest at Breitbart.