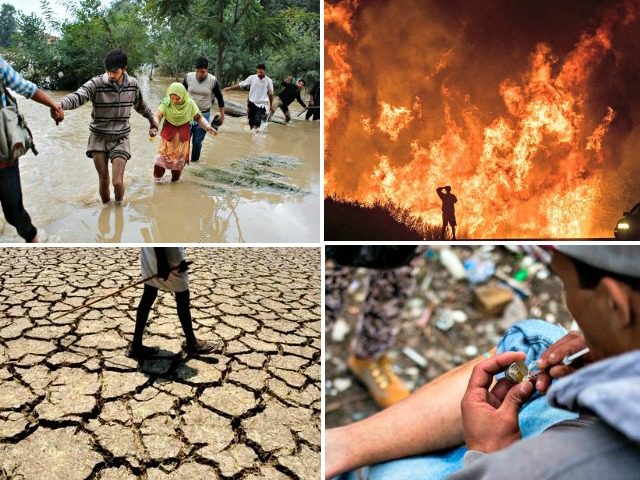 Climate change could make the opioid crisis worse, a Penn State University professor claims.
According to CleanTechnica:
In 2016, more than 63,600 Americans died from drug overdoses, triple the 1999 rate. The overprescribing of opioid painkillers largely is driving this spike in deaths. But experts suggest that other things also are at work — including the effects of climate change.

Scientists who have been studying opioid deaths across the country believe that socioeconomic factors and natural disasters should become part of any national conversation about how to tackle America's wave of opioid deaths. In recent years, global warming has fueled a growing number of turbulent weather events that have taken a grim toll on the human psyche.

"It is reasonable to expect that damage and destruction cause emotional and mental health problems and lead to drug abuse, both new and existing users," said Stephan Goetz, professor of agricultural and regional economics at Pennsylvania State University. "There are long-lasting effects of such calamities, and they do not tend to diminish."
And perhaps, Professor Goetz's co-author goes on to suggest, Hurricane Katrina might be the reason so many more people started taking opioids in New Orleans…
Read the rest at Breitbart.