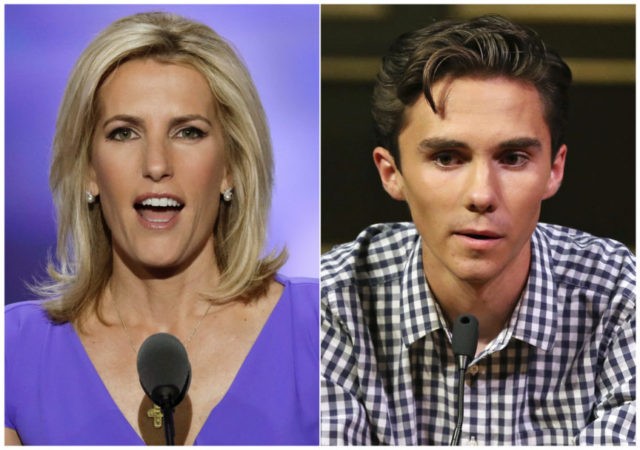 Laura Ingraham should not have apologized to David Hogg for having called out his whiny entitlement on Twitter.
First, you should never, ever apologize for being right.
David Hogg Rejected By Four Colleges To Which He Applied and whines about it. (Dinged by UCLA with a 4.1 GPA…totally predictable given acceptance rates.) https://t.co/wflA4hWHXY

— Laura Ingraham (@IngrahamAngle) March 28, 2018
Indeed. There is not a scientific device in existence capable of measuring how little how most of us care that this frankly sinister kid was rejected by UC Los Angeles, UC San Diego, UC Santa Barbara and UC Irvine. You can bet that had he got in, he would have spent most of his time campaigning to decolonize the curriculum, transgender every bathroom, Occupy every lecture hall…
Second—and more importantly as far as Laura Ingraham's career is concerned—you should never apologize to Social Justice Warriors (SJWs). Period.
Read the rest at Breitbart.