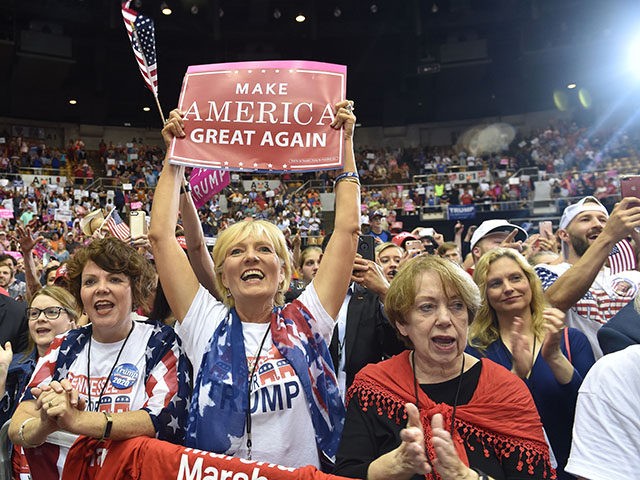 NICHOLAS KAMM/AFP/Getty Images
A piece by the Daily Telegraph's U.S. correspondent David Millward is headlined: 'Donald Trump should take global warming more seriously – it's his voters in red states who suffer most'.
This clickbait drivel needs debunking and, as usual, Paul Homewood has done a fine job.
The Telegraph's claims are in bold. Homewood's comments follow. Useful rebuttals to have at your fingertips next time some climate loon tries it on…
1. Maine's fishermen hit as lobsters and cod flee north 
Warming sea waters have seen lobsters migrate north. The same has been happening with cod – which are now in scant supply in Cape Cod. Melting ice caps and changing current patterns are threatening to have a devastating impact on the fishing industry.
GHGs cannot have any measurable effect on the temperature of deep oceans, it is simply not physically possible. Oceanographer, Dr Robert E Stevenson, explained this succinctly here.

Warmer seas there are purely the result of oceanic currents, which change all the time.

HH Lamb wrote about many of these changes in "Climate, History and the Modern World". For instance, cod were plentiful even off west Greenland during the Middle Ages, but were forced to migrate to warmer waters during the Little Ice Age.

More recently, during the 1960s, Greenland cod again migrated to warmer waters.
2. Florida and Texas ravaged by some of the worst hurricanes evah
Read the rest on Breitbart.