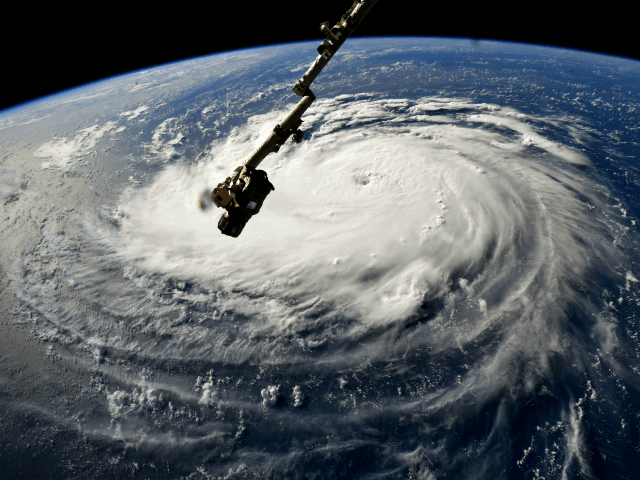 Hurricane Florence is gathering strength as it approaches the Carolinas but not everyone is praying that it dissipates.
For Al Gore, Alec Baldwin, Jane Goodall, Catherine McKenna, Dave Matthews, John Kerry, Tom Steyer and all the other celebrity alarmists attending the Global Climate Action Summit in San Francisco over the next couple of days, this hurricane is like manna from heaven: the worse it gets, the better it is for their scaremongering cause.
Florence is currently a Category 4 but the more optimistic delegates will be hoping it makes Category 5 in the next 24 hours. If they're really lucky, it will fulfil the Washington Post's burning desire for winds so strong they merit an entirely new category:
In little more than a day, Hurricane Florence exploded in strength, jumping from a Category 1 to a Category 4 behemoth with 140 mph winds. This process — hurricanes intensifying fast — is both extremely dangerous and poorly understood. But new research says that as the climate continues to warm, storms will do it faster and more often, and in some extreme cases, grow so powerful that they might arguably be labeled "Category 6."
As usual WaPo's resident climate hysteric Chris Mooney is talking rubbish.
Read the rest at Breitbart.