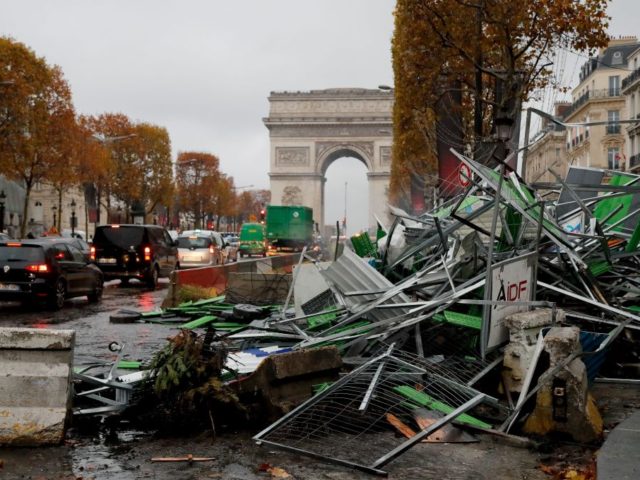 Hundreds of thousands of protestors all over France have beendemonstrating for the last eight days. Mostly the protests have been peaceful if disruptive, but some like the ones in Paris have turned violent.
The police have used tear gas and water cannon; there have been dozens of arrests and at least two deaths. But amid the misery and mayhem, there's one small crumb of consolation: these protestors could be ringing the death knell for the green tyranny which has held the West in its thrall for the last four decades.
Unlike the rabble of UK eco-activists who've been irritating Londoners over the last couple of weekends (blocking traffic; gluing themselves to the doors of government buildings; trying to get arrested), the protestors in France think environmentalism is the problem, not the solution.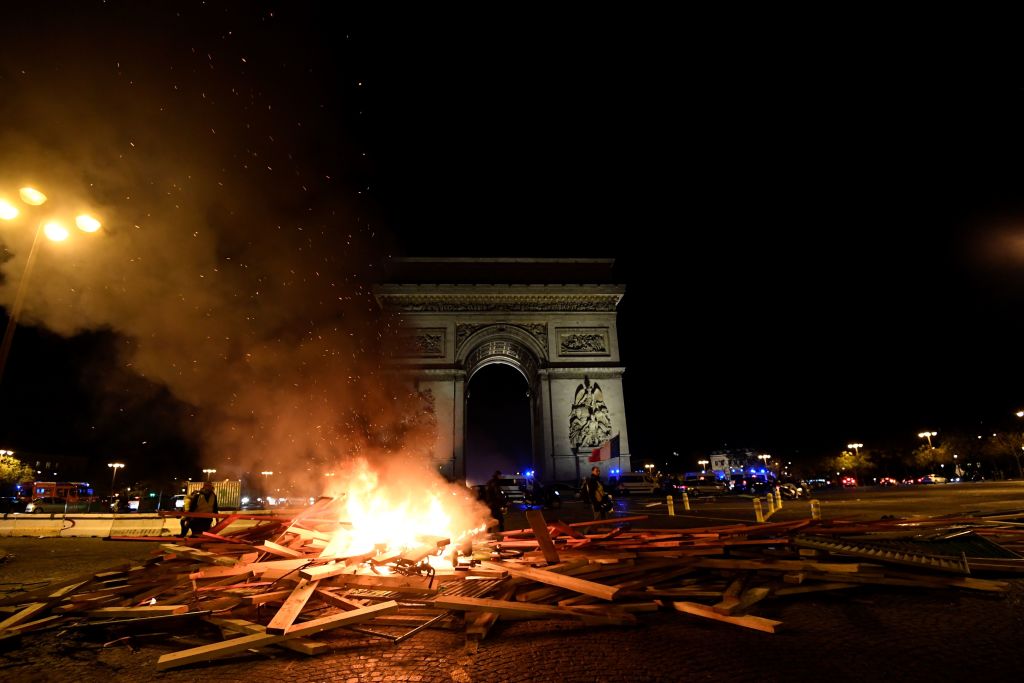 Macron: Globalist Poster Boy's Polls Plunge to Historic Low, Le Pen Now More Popular https://t.co/9jMSvJne1h

— Breitbart London (@BreitbartLondon) November 26, 2018
French president Emmanuel Macron had broken a new record becoming the most unpopular French president in history at this stage of his presidential term according to polls.
Read the rest on Breitbart.