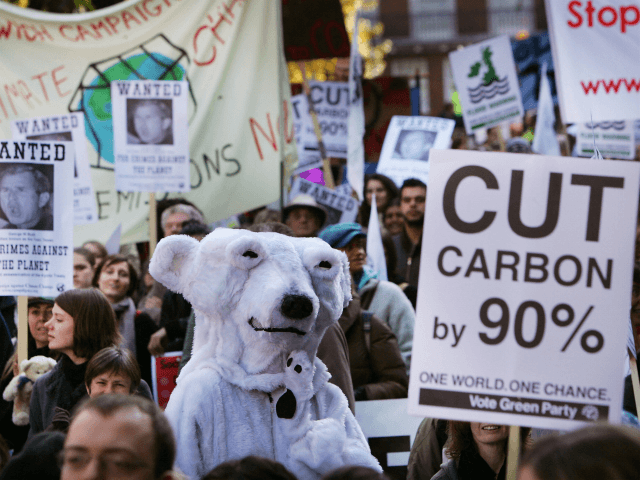 ADRIAN DENNIS/AFP/Getty
From Poland to France, from Canada to the U.S, the climate alarmists are in retreat as the public begins to tire of their taxes, their constrictive regulations, their dodgy, ugly, inefficient renewable projects and their hysterical junk science scare stories. Economics is beginning to reassert itself over green propaganda.
At the UN climate summit in Katowice, Poland, a pro-energy faction of oil-producing nations – led by the U.S. – has caused huge upset to the greenies by refusing to endorse the latest scaremongering report from the Intergovernmental Panel on Climate Change (IPCC).
According to Associated Press:
A diplomatic standoff over a single word could set the stage for a bigger showdown during the second half of this year's U.N. climate summit. Negotiators took time out Sunday to rest after the first week of talks ended on a sour note the previous night, when the United States sided with Russia, Saudi Arabia and Kuwait in blocking endorsement of a landmark study on global warming.
Read the rest on Breitbart.