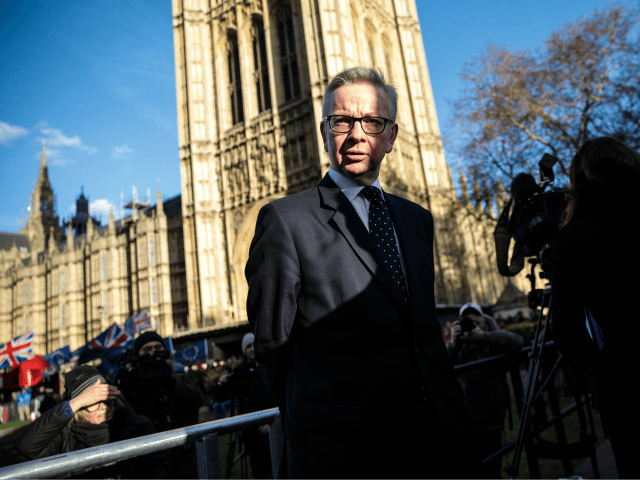 Last night in Parliament, Environment Secretary Michael Gove made a barnstormer of a speech.
(Don't worry, Gove-haters. I'll make my critical point in a minute…)
Michael Gove's closing speech was one of the finest performances I've ever seen at the despatch box. https://t.co/4BGl5pkBkz

— Jake Johnstone (@hijakejohnstone) January 17, 2019
Gove has been through the wars but this is a persuasive claim.
Scottish politicians essentially go to the Edinburgh parliament to die. Westminster still gives the brightest of them a chance to shine. https://t.co/VBf87o0ltN

— Tom Gallagher (@cultfree54) January 17, 2019
Whatever you think of Gove — and I know a lot of you here present don't think very much of him — it was a fine piece of impassioned rhetoric from a master debater, worthy of commemoration. You can read the full transcript here.
Read the rest on Breitbart.