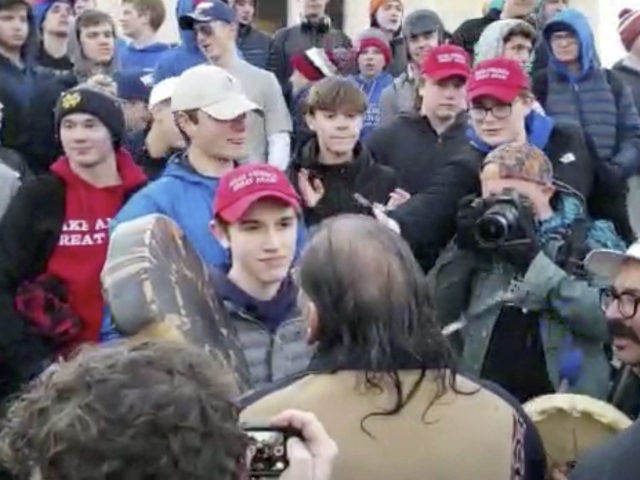 The left has been working itself up into paroxysms of self-righteousness over the story about a bunch of Catholic kids in MAGA hats allegedly mocking a Native American at a rally in Washington, DC.
Even the foul-mouthed, drug-taking author of Trainspotting just couldn't resist taking the moral high ground:
Wankers pic.twitter.com/GrIcAbiYOK

— Irvine Welsh (@IrvineWelsh) January 19, 2019
But the story just isn't true. It's a leftist media fabrication which already has had terrible repercussions for the boys involved — who are now being threatened with expulsion by their school.
More Media Lies

There was no #MAGA mob hounding a Native American
Mult Native Americans instigated an incident walking into a peaceful group of kids & taunting one chanting & drumming inches fm his face

No one said "Build the Wall"
& if anything
That kid deserves a peace medal pic.twitter.com/lPbPtQtTh7

— Jim Hanson (@Uncle_Jimbo) January 20, 2019
According to the version of events widely circulated in the leftist media, a Native American elder was variously "taunted," "mocked," and "harassed" by a "mob" of "non-Native teen boys" in MAGA hats. Supposedly, they surrounded him and blocked his passage.
Read the rest on Breitbart.