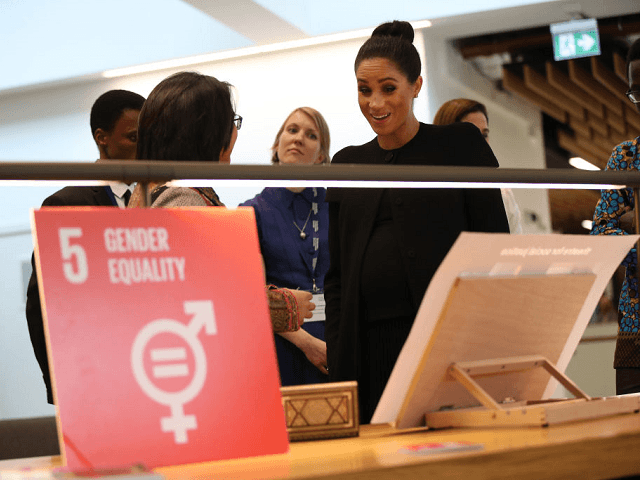 Suits actress Meghan Markle – known these days as the Duchess of Sussex – has chosen to treat us all to her thoughts on British higher education. According to the Sunday Times, she thinks our universities are too "male, pale and stale". And when she learned that British university professors are overwhelmingly white and male, Meghan was apparently moved to gasp: "Oh my God".
Perhaps the Duchess ought to have another glance at her husband Prince Harry – aka the Duke of Sussex. If she looks very carefully, she may notice that he too is overwhelmingly white and male. With luck, she'll be so appalled by this shock discovery that she'll up sticks and move back to Hollywood, where she belongs.
I'm sorry to have to put it so bluntly but it's what most of us are thinking: Meghan Markle is the new Wallis Simpson – and this ain't going to end well for anyone.
Read the rest at Breitbart.